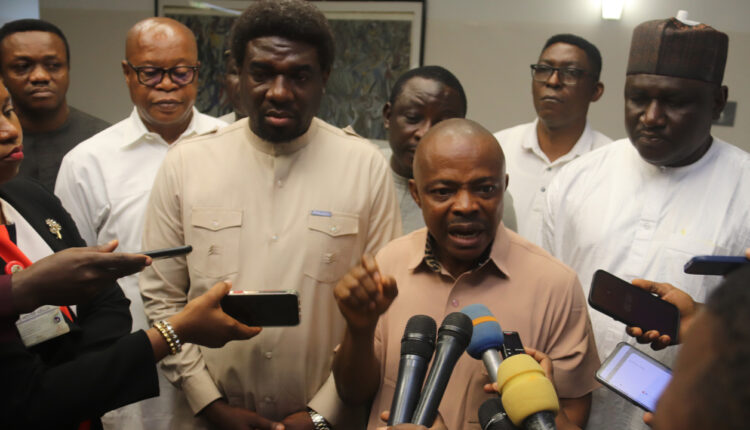 The Nigeria Labour Congress, NLC, and its counterpart, the Trade Union Congress of Nigeria, TUC, have decided to start the scheduled nationwide strike at midnight today.
The strike is in response to the assault on the NLC President and others on November 1 in Owerri, Imo State, as well as the state's ongoing labor concerns.
They had resolved on November 7 to go on strike nationwide by Tuesday, November 14, if their demands were not met.
Remember that alleged state agents and security operatives descended on Ajaero alongside other'.
Labour leaders smashing their vehicles, inflicting injuries on them and dispossessing handsets, money, ATM cards among other valuables from the Labour leaders and others who had gathered at the NLC State secretariat to begin a scheduled protest on November 1, over pending Labour issues.
The NLC President, other national leaders of NLC and their TUC, counterparts, were at the NLC state Secretariat in Owerri to protest among other grievances backlog of unpaid salaries and allowances, Pensions, gratuities and non-compliance with National Minimum Wage Act.
The attack, brutalization and the battering of Ajaero and others have continued to elicit outrage and condemnation across the country and beyond.
More details to follow…
(Vanguard)