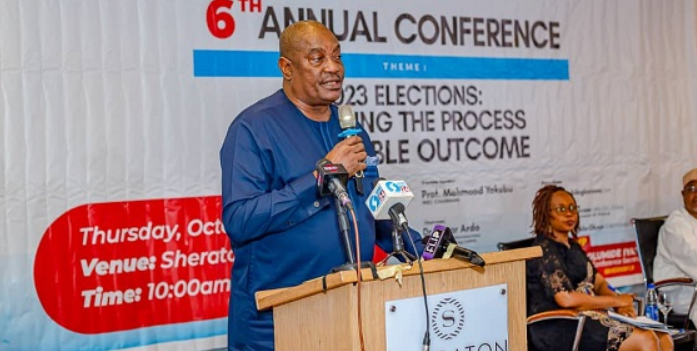 The police service commission (PSC) says the appointment and tenure extension of the inspector general of police (IGP) is the prerogative of the president, with the endorsement of the police council.
There have been opposing voices, especially among legal minds in the country, over the tenure of Usman Baba, the current IGP.
Baba is bound by Rule 229 of the police service rules which provides for the compulsory retirement of all grades of public service officers at the age of 60 or 35 years of service — whichever comes first.
In his case, his birthday comes first. Baba turned 60 on March 1, which should have seen him step down.
On May 28, a federal high court in Anambra ordered that Baba should stop parading himself as Nigeria's inspector-general of police.
In the judgment, Fatun Riman, the presiding judge, held that Baba's continued stay in office after clocking the retirement age of 60, is illegal and unconstitutional.
Reacting to a report where Solomon Arase, chairman of PSC, was quoted to have said any likely waiver by the president to grant tenure extension to the IGP will utterly undermine the law, Ikechukwu Ani, head of press and public relations of PSC, said the report was fictitious and misleading.
He added that the PSC chairman neither granted an interview to the reporter nor directed anyone to speak on his behalf on the issue.
"Arase was a former IG and as the current chairman of PSC is a member of the police council. He is aware of the channels of communication as it relates to his advice/contribution to the appointment of an IGP," he said.
"He has never been in doubt as he has always said that it is the prerogative of Mr President to appoint an IG with the endorsement of the police council, chaired by the president."