Family Of Ekweremadu Lobby FG, AU, ECOWAS Over UK Investigation
2 min read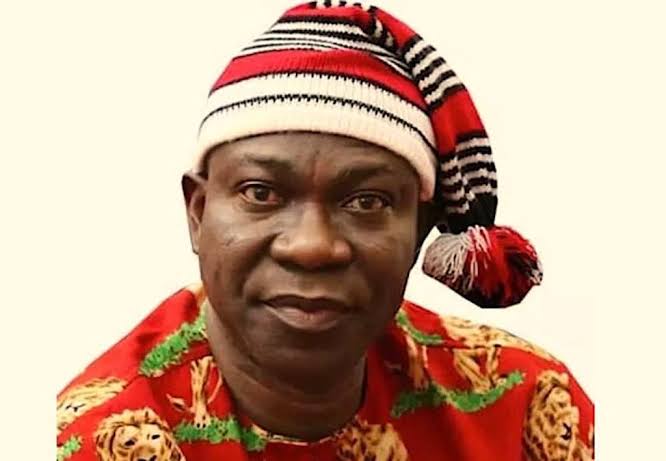 Senator Ike Ekweremadu's relatives have urged that the ongoing trial in his case of alleged organ harvesting in the United Kingdom follow the rules of due process.
The group, which operates under the aegis of the Ikeoha Mpu Pacesetters League, reportedly made the appeal in a statement on Thursday in Enugu by its Coordinating Chairman, Mr. Chijioke Ezekwe, according to the News Agency of Nigeria.
Ezekwe also urged the Igbo community, the Federal Government, and institutions from the African subregion to ensure justice in the matter.
Last week, the Metropolitan Police in London detained Ekweremadu and his wife, Beatrice, on suspicion of conspiring to take Nwamini David, a minor, for organ donation.
The Nigeria Immigration Service has stated that despite David's claims to be 15 years old, the documentation he provided for his passport application really showed that he is 21 years old.
To convince the British authorities to follow due process when conducting their investigations into the case, Ezekwe said, "We, therefore, encourage the Federal Government, ECOWAS, African Union, Nigerian Senate, and Igbo communities both home and in the Diaspora."
We support Ekweremadu and his family and will do so till this lawsuit is over.
In the meantime, Ekweremadu returned before the UK's Uxbridge Magistrate Court on Thursday.
Beatrice, his wife, wasn't there.
The senator made an introduction and verified his birthdate.
In order to give the UK Attorney General, Suella Braverman, time to decide whether the case would be tried in the UK or Nigeria, the couple's court appearance was originally scheduled for July 7. However, the case was moved up to Thursday (yesterday), and then it was again postponed until July 7.
According to reports, Ekweremadu was refused bail because he was a flight risk and the case involved a kid. Considered modern enslavement, this.