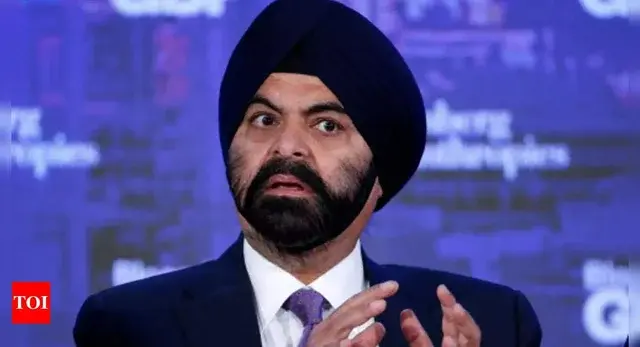 The World Bank's board of governors yesterday elected former Mastercard CEO, Ajay Banga, to a five-year term as president, ushering in an Indian-born finance and development expert to revamp the lender to tackle climate change and other global crises.
Banga, 63, was nominated for the post by US President Joe Biden in late February and was the sole contender to replace David Malpass. He starts the new job on June 2.
The election came after World Bank board members interviewed Banga for four hours on Monday. Malpass' last day at the bank will be June 1. The decision came in a vote by 24 of the board's members, with Russia abstaining, instead of the usual consensus-based process, a source familiar with the process said.
Biden in congratulating Banga stated: "Ajay Banga will be a transformative leader, bringing expertise, experience, and innovation to the position of World Bank President," Biden said. "He will help steer the institution as it evolves and expands to address global challenges that directly affect its core mission of poverty reduction – including climate change."
The World Bank has been led by an American since its founding at the end of World War Two, while the International Monetary Fund has been led by a European.
Banga, who was born in India and spent his early career there, has been a U.S. citizen since 2007.