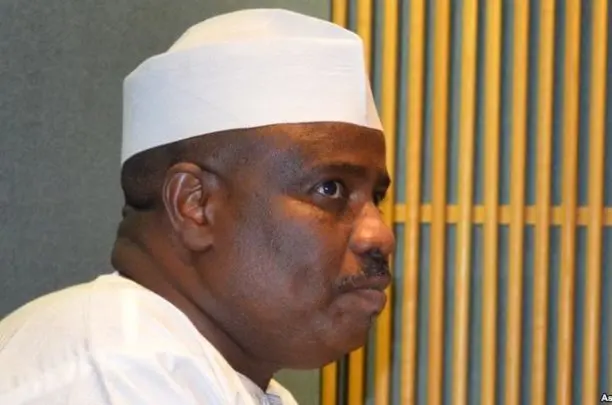 The All Progressives Congress (APC) in Sokoto State has advised the outgoing People's Democratic party (PDP) administration in the state to stop monumental atrocities and act sincerely.
Alhaji Isa Achida, the state APC Chairman, gave the advice while addressing newsmen in Sokoto on Wednesday.
According to Achida, the APC is expecting the outgoing government to act sincerely without taking any negative action aimed at frustrating and creating unnecessary bottlenecks for the incoming administration.
"It is a common knowledge that the outgoing administration has already committed monumental atrocities to the economy and social life of Sokoto state.
"To add insult to injury, the outgoing administration is now engaged in making new appointments into the higher echelon of the state civil service.
"Moreso, making new appointments in traditional institutions, recruiting new and in some cases irrelevant staff and contract appointments to retired civil servants," he said.
The APC chairman added that cases of allocation of plots of land and public properties to individuals are being recorded.
"This is as well as making suspicious variations on some contracts intended to cover up cases of fraud," he said
Achida however said the APC is not interested in engaging in war of words with the outgoing government.
"APC wishes to warn that while we do not deny that the outgoing administration has the prerogative to make allocations, appointments and orders.
"Any of such made to preempt our government will be subjected to review and where they infringe with any extant laws will surely be set aside," he said.
In another development, the APC in a statement dissolved the 2023 Presidential and Gubernatorial Campaign Council in the state.
The chairman appreciated the council members and appealed on them to employ the same zeal and commitment into whatever assignment the party and the incoming government entrusted on them.
Meanwhile, the state APC transition committee led by Amb. Abubakar Sani, has inaugurated 18-number Sub-Committee to assist the main committee toward ensuring a smooth takeover of government on May 29.
The Sub-Committees included assets and projects verification, land and housing, finance, civil servants, promotion and appointment, handing over and swearing-in, water supply, publicity, education, donor agencies and healthcare delivery.
Others are agriculture, women, youths and people with disability, economy, local government autonomy, local government development, Birnin Sokoto development, security and promotion of religious affairs sub-committees.