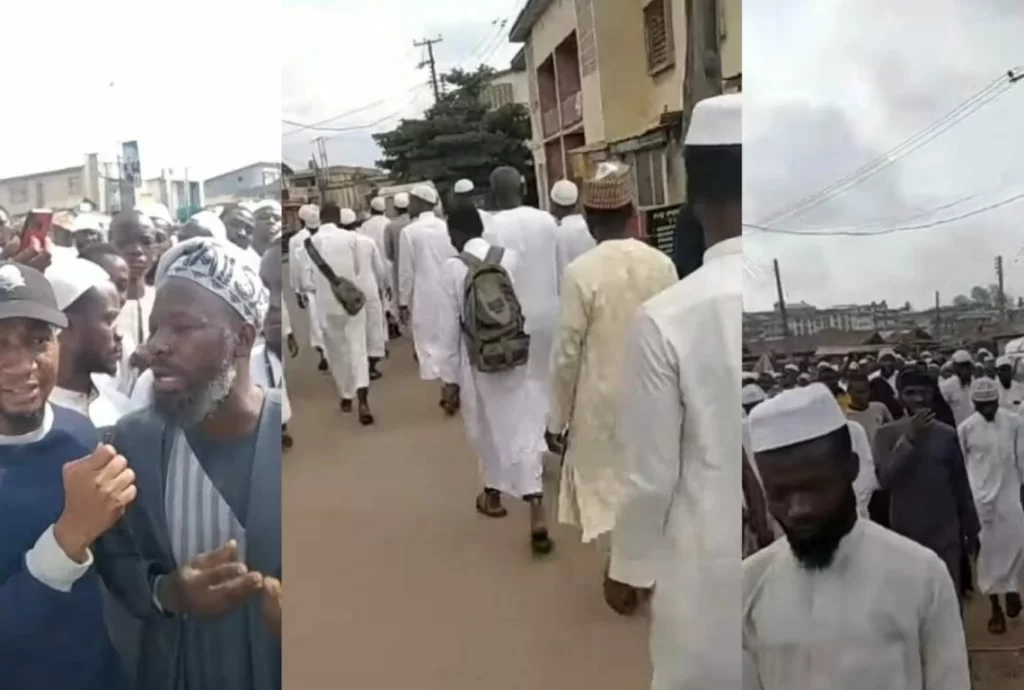 A suspected thug has allegedly raped a Muslim woman inside a mosque in Iwo Road area of Ibadan, Oyo State, triggering protests in the area.
It was learnt that the woman was in Purdah clothes when the incident occurred on Sunday and this has led to some Muslim youths, scholars and organisations in Ibadan staging a protest to demand the prosecution of the suspect.
A source said, "An unfortunate incident happened on Sunday in Ibadan, when the son of a Road Transport Union sneaked into a mosque and raped a 'Niqobite.'
"This then prompted the concerned Muslim leaders to stage the protest on Monday."
The concerned Muslims were led in the protest by an Ibadan-based Islamic cleric, Sheikh Amubieya, Daily Post reports.
Another source revealed that the suspect had been arrested.
He said, "The thug who raped a Niqobite (Muslim lady in veil) has been identified as Idris, also known as Kesari.
"He is the son of a union leader known as Al-Majiri. He was arrested by the police and the case has now been transferred to the State Criminal Investigation Department (SCID)".
In a related event, a man, called Waheed Ogundele was accused of raping a lady (name withheld) in the Ologuneru area of Oyo State.
A relative of the lady, who identified himself as Mahmud, had told a reporter that the rapist absconded while neighbours were trying to take him to a police station.