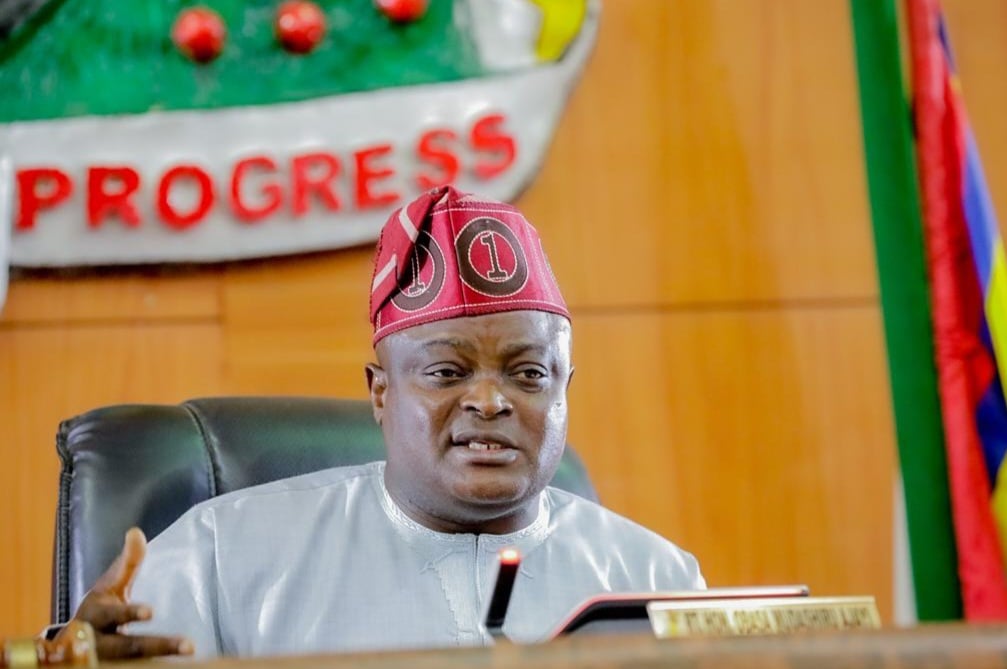 Lagos State House of Assembly has said the naira redesign by the Central Bank of Nigeria, CBN, has brought suffering on citizens, putting the economy in danger.
The lawmakers admitted the policy was a good one but implemented at a wrong time, causing economic chaos which could become difficult to resolve if urgent steps are not taken.
At a sitting presided over by the Speaker, Mudashiru Obasa on Tuesday, the legislators urged the CBN to extend the deadline for the currency swap.
The Speaker complained that the masses were in "pain, anguish and anger" over their inability to access the new naira notes.
"Economists have said most times you cannot use new currency to control inflation, it doesn't achieve the purpose most times," Obasa said.
He noted that the intention of the policy, as claimed by the CBN, has been defeated due to the various complaints from experts and the people.
The Speaker said the apex bank should have engaged stakeholders and carry citizens along rather than an "overnight" policy.
Worried about the plight of those living in rural areas, Obasa stressed that the 10-day postponement would be insufficient.
The Speaker observed that in other countries, old currencies are not discarded in a rush, but allowed to gradually fade out of the system.
Obasa commended the National Assembly for showing quality representation and demanding an extension of the initial January 31 deadline.
Hon. Rotimi Olowo, Somolu Constituency 1, who moved the motion, sought for an extension of the ultimatum till July 2023 in line with the resolution of the federal legislature.
"CBN governors are economists, not bankers like Emefiele. Our people are suffering and the money can't be found at the ATMs," Hon. Setonji David said.
Hon. Saka Solaja, Chairman Committee on Public Accounts, Hon. Richard Kasunmu (Ikeja II), Victor Akande (Ojo 1), among others made contributions.