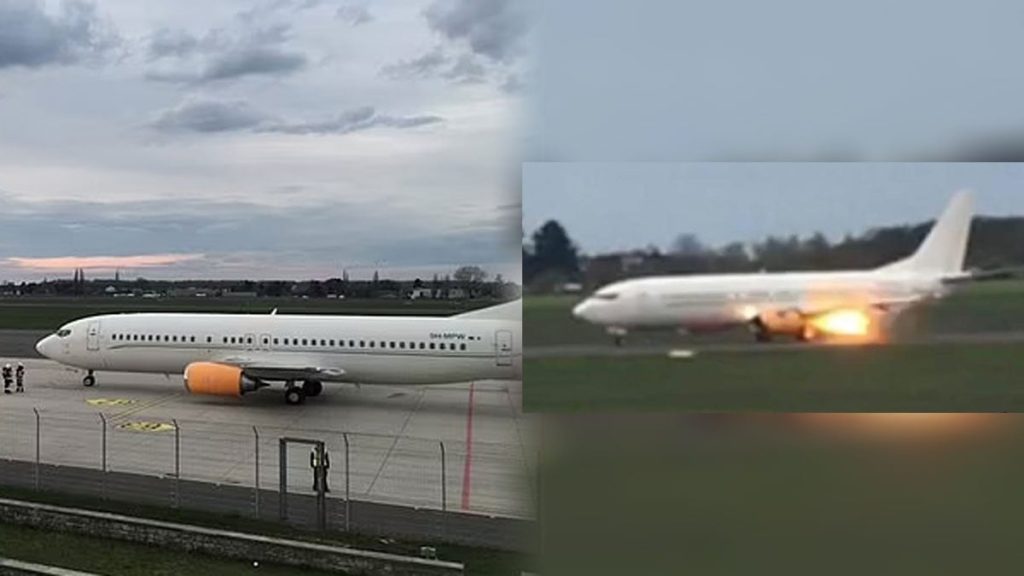 Some Twitter users have reacted to the recent tragedy that was averted after a plane carrying the Arsenal women's team burst into flames on the runway.
The incident happened at the Braunschweig Wolfsburg Airport when the Arsenal women's squad was flying back from their Champions League semi-final first leg 2-2 draw encounter with Wolfsburg over the weekend.
A bird entered the engine shortly before the takeoff, causing a loud bang.
Flames started coming out of the left engine of the Boeing 737 before the pilots hurriedly evacuated the passengers to safety.
Arsenal later released a statement confirming they returned home safely this morning.
However, here are some comments gathered on Twitter:
@vapecityreviews, "Thank god they are safe. The pilots' actions to abort take off, recognising the issue with only seconds to work with makes them heroes. These planes can take off and land with one engine, but stopping on the ground was sheer heroic. Well done pilots."
@MaxineLomas, "God was shining on the arsenal team, thank the lord."
@Si_Genaro, "Ain't nothing gonna break the spirit of the Lionesses."
@Saffie333, "When I first read that, I thought their Champions League match had caught fire. Glad they are okay."
@ath_deborah, "Really hope nobody was hurt!! Will Pray for them all to be brought home safely to their families and friends."
@Glynis47565445, "Glad they are all ok."
@Clifelive1, "Glad they are all ok . That would have been tragic."
@Nataxz_9, "Hope they're okay, must have been a traumatising experience."
@kezza2sweet, "That was close luckily it happened on the runway, thank god they are all safe."
@debbie_mandley, "I'm not an Arsenal fan but hope everyone is OK. Sending love to all."