In The Midst Of His Facial Paralysis, Justin Bieber Claims That Jesus Has Brought Him Calm.
2 min read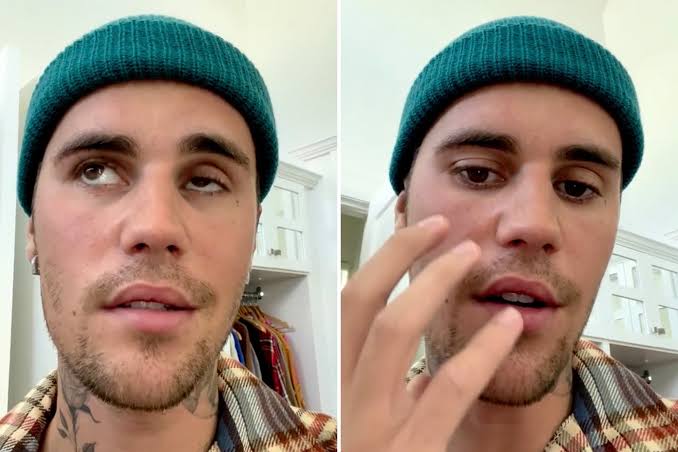 Justin Bieber, a Canadian hip-hop singer, has stated that his faith in Jesus will help him overcome his present medical problems.
The star said on Saturday that he is suffering from facial paralysis, which has caused three of his gigs to be rescheduled.
"I know this storm will pass, but I know Jesus is with me in the meanwhile," Bieber posted on Instagram.
On Saturday, the 28-year-old revealed that his condition is caused by a diagnosis of Ramsay Hunt syndrome, which occurs when a shingles outbreak affects the facial nerve around one's ears. It is a shingles complication that happens when an outbreak of shingles affects the facial nerve near one ear. It can induce hearing loss as well as facial paralysis.
In a video, Bieber stated, "As you can see, this eye is not blinking, I can't smile on this side of my face, and this nostril will not move."
On Monday, however, the musician said on Instagram that he has found comfort in Jesus, who has brought him peace during this trying time.
"Wanted to convey a little of how I've been feeling," he added. Each day has improved, and I have found solace in the one who created me and knows me," the Canadian stated.
"I'm reminded that he knows everything there is to know about me." He is continuously welcoming me into his loving arms, even though he knows the darkest parts of me that I don't want anyone to know about.
"This perspective has brought me peace in the middle of this terrible storm."
The musician, who was born in Canada, claimed he's been performing facial workouts to "get back to normal," but he doesn't know how long it'll take.
Ramsay Hunt syndrome is a very unusual condition. Only five persons per 100,000 are anticipated to develop it each year, according to the US National Organization for Rare Disorders.
In most situations, full recovery can be achieved in a matter of days or weeks, while some people may experience permanent hearing and vision loss.