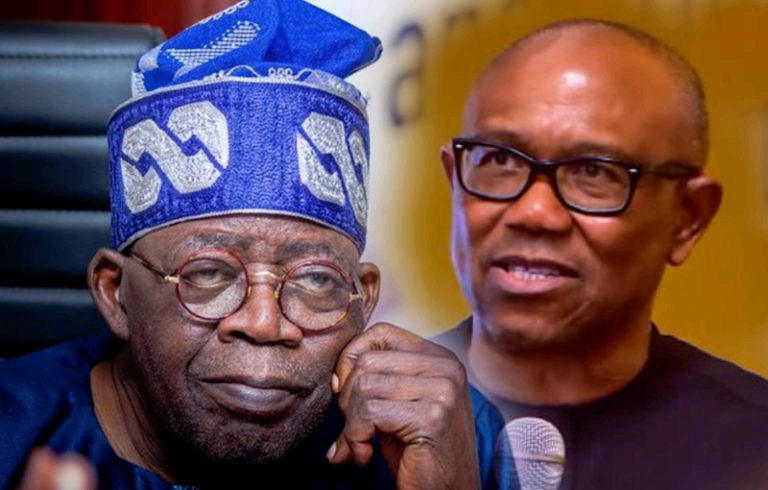 The Labour Party's presidential candidate during the last general elections, Peter Obi, on Monday night, said he never visited the President-elect, Bola Tinubu, as speculated on social media.
He explained that the rumours and accompanying photoshopped pictures being shared on social media platforms are part of moves by the opposition to derail his objective.
Obi, who is a former Anambra State governor, made the clarification on Monday night during an interview on Arise TV.
"I never visited him (Tinubu). I didn't. These are some of the things I have been telling you. They have turned the whole thing upside down. So, what they (the opposition) do now is think about what they are going to do to cause issues and what they are going to do to label him (Obi) this or that.
"If it is not labelling him (Obi) tribal bigot, or religious bigot when he is not speaking, they will find his family and check whether he has a lovechild and all sorts of things, including misrepresented identity among others.
"I didn't visit anybody," the former governor said.
He maintained that he was committed to the course of justice and was ready to pursue the case before the Presidential Election Petition Tribunal to a logical conclusion.
The LP standard bearer also clarified that he doesn't hold United Kingdom citizenship.
He said even though he stayed in the country for some period, he returned his "unlimited residency permit" to the authorities when he was about to leave the country.
On his recent "arrest" in London, Obi explained that he was only stopped for a routine immigration check.
"I was stopped for a routine immigration check and all these lasted for a maximum of 20 minutes. I was treated with all due respect. I was never arrested nor detained," the former governor clarified.
He added, "I lived in the UK in the 90s from 1993 to 2005. From that time till now is a period of 30 years and I have never been questioned, arrested or detained in any country in the world.
"I have never been arrested or questioned in any manner. I have never committed any offence. So, what happened was a routine immigration check and that happened not less than 20 minutes and I was given all due respect by the authorities."
On the internal crisis within the Labour Party, Obi noted that there were no issues in the party and the reported crisis is just the "rascality" by paid agents bent on derailing the party to pursue justice.
"In the Labour party, we have no issue. Abure is our chairman and those things you're seeing are just the handiwork of paid agents who are trying to create confusion," he said.