Cameroon Air Crash: She's now resting in peace – Father of Nigerian female pilot mourns daughter
1 min read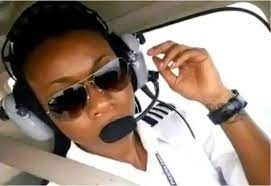 A former Minister of State for the Federal Capital Territory and former Nigerian Senator, Solomon Ewuga, says the death of his daughter, Adzuayi Ewuga, who was the pilot of the Cameroonian crashed aircraft is a big loss to the family and Africa.
Speaking on the telephone in Abuja, Ewuga described his late daughter as a philanthropist, hardworking and courageous.
He believes she is now resting in peace with her maker.
Her body is currently deposited in a mortuary at one of the hospitals in Cameroon.
The spokesman for the Accident Investigation Bureau, AIB, Tunji Oketumbi, says going by existing international aviation laws, the commission may decide to join in the investigation if the need arises, but for now, the location and ownership of the aircraft restrict the bureau from participating fully.
Reports say that the pilot, Adzuayi Ewuga, and 10 others died in the mini-aircraft belonging to Caverton Aviation in Cameroon, which had 11-passengers on board.
It was flying from Yaounde Nsimalen Airport to Belabo, in the east of the country when the incident occurred.