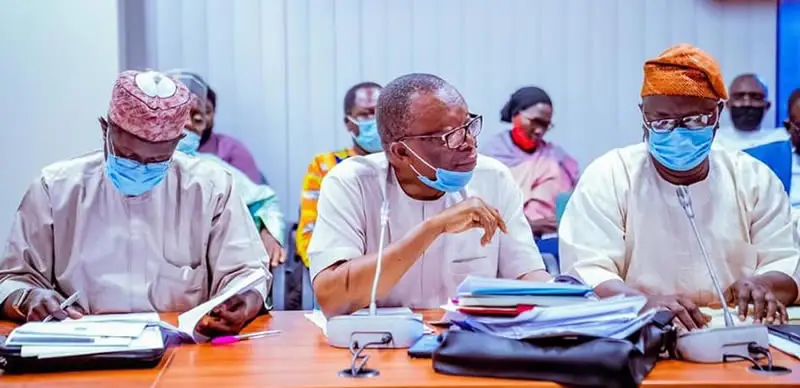 The Federal Government has started paying the withheld salaries of some university lecturers, especially members of the newly-registered Nigerian Association of Medical and Dental Academics, NAMDA, leaving out other teaching staff.
It was gathered that members of NAMDA at the University of Maiduguri and the Nnamdi Azikiwe University, Awka, have been paid.
Reacting to the development, the National President of the Congress of University Academics, CONUA, Dr Niyi Sunmonu, told our correspondent that his union was following up on the process of getting his members paid too.
"It is a process and we are following up too. We are hopeful that members of our union would be paid," he said.
Asked whether his union was given any assurance by the federal government, Sunmonu reiterated that it was a process and that his union was following up.
When contacted, the National President of Academic Staff Union of Universities, ASUU, Prof. Emmanuel Osodeke, said the matter would be discussed at the National Executive Council, NEC, meeting of the union.
"We have our NEC meeting coming up soon and there, we are going to deliberate on the matter and other issues," he said.
Recall that when ASUU embarked on strike on February 14 last year, before it called it off after eight months, the government registered NAMDA and CONUA.
CONUA and NAMDA have always claimed that they did not go on strike, and that they were working until campuses were eventually shut down by the authorities.
The government subsequently asked the two unions to provide evidence of working during the said period and it was based on this that it started paying the withheld salaries.
During the course of the strike, government invoked the 'no work, no pay' policy and refused to pay eight months salaries of the striking lecturers.
Meanwhile, the National Industrial Court of Nigeria, Abuja, has slated May 30 to decide the suit filed by the government against ASUU regarding last year's strike.
ASUU suspended the strike on October 14, based on the orders of the court.