What I Discovered After Quitting Social Media – BBNaija Peace
2 min read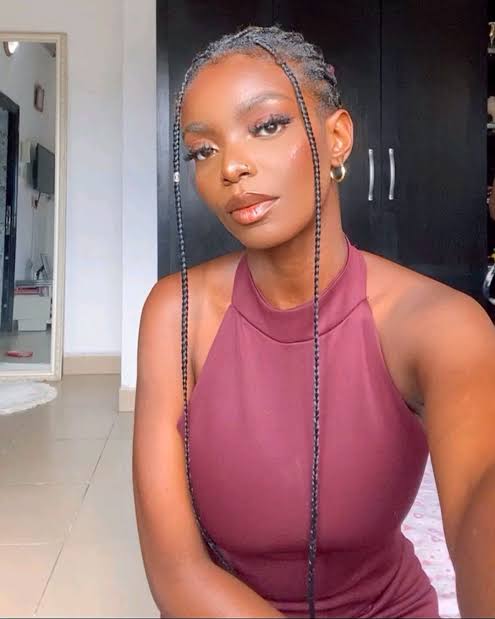 Reality TV personality Peace Ogor has claimed that social media makes it simple for people to feel inadequate and full of self-doubt.
Ogor, who recently took a sabbatical from social media, claimed that the experience allowed her space to re-plan and give herself the motivation she needed to keep progressing.
"I learned that we all need a break," she stated as she described her experience. It's revitalizing. The world moves so quickly, and social media moves even quicker. This makes it very simple for self-doubt and feelings of inadequacy to take hold. However, that pause offered me the space I needed to reassess my strategy and give myself the required pep talk to keep it going.
For me, it involved a mix of spending time with my family, getting enough sleep, working more, and planning and carrying out tasks. Soon you'll be able to see what I came up with; it wasn't just rest.
The media influencer claimed that many women were seriously harmed by the phenomena and urged her throngs of fans, particularly women, to end toxic and violent relationships.
However, she cautioned women to always be watchful for indicators of abuse or poisonous behavior in their relationships.
"I just performed a sketch about this subject with several friends, and we can all agree that it's delicate due to the potentially harmful power that it carries," Ogor added. It takes time for abusive and toxic relationships to end; they can be physical, sexual, or emotional.
It is nurtured, and almost always it is done on purpose. Unfortunately, the majority of people who experience this phenomenon are women, therefore we must be always vigilant in order to spot patterns as they emerge. Take physical leave of the connection as soon as the warning flags are recognized, and don't turn around.
The reality TV actress described her time on BB9ja as a bitter-sweet experience and said she had been pursuing the chances that had come her way as a result of participating in the program.
"The trip has been a whirlwind. It's odd because two years ago, I was this person who was always striving for attention and a chance to succeed. I continue to be that girl who strives to be better than she was yesterday, to enjoy the present, and to make life better for herself in the future.
"Because the celebrity that comes with the BB9ja show is such a trade-off, I had a bitter-sweet experience with it. The access you gain outweighs the fact that you lose 95 percent of your privacy. As a result of this access, there are countless opportunities available, thus for me, the compromise is worthwhile," she remarked.