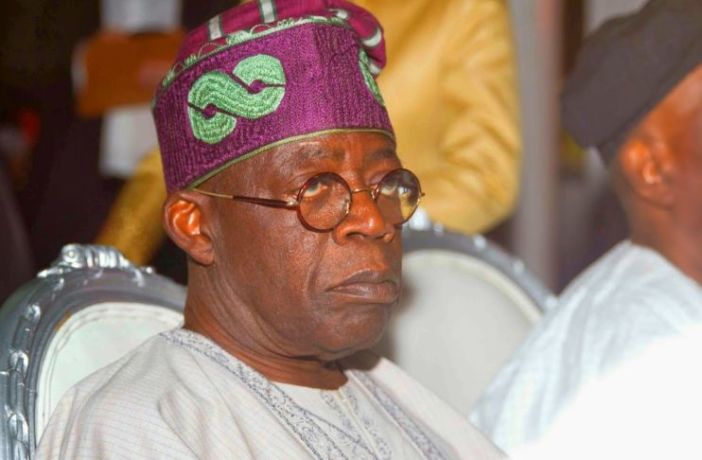 President-elect, Bola Tinubu, yesterday said his government would do a comprehensive reform of the judiciary and provide better working conditions for better service delivery.
Asiwaju Tinubu who spoke in Rivers while commissioning the new 24 courtrooms Rivers State Magistrate Court built by the Governor Nyesom Wike's administration in Port Harcourt, noted that Governor Nyesom Wike is fighting corruption by providing improved welfare and a conducive work environment for the state's judiciary.
He said "To look at a different angle to what Wike has done here today, he is fighting corruption. This is the way to fight corruption. You don't expect your judges to operate, or dispense justice in squalor.
"This is part of the changes necessary in our policy tink-tank. We must fight corruption, looking at the other side of the coin. If you do not want your judges to be corrupt, pay attention to their welfare. You want fair dispensation of justice, and then do not let them work in hazardous conditions.
"Let's think value for value. If I don't have consumer credit and you want me to pay for the car I needed, at say N5million, N6million, that is very big temptation for corruption. But if you have consumer credit, that will reduce the propensity for corruption.
"We don't want our judges, justices, to play foul, compromise justice. Not just the books but do something. I promise we are going to review all of these in our policy tink tank."
On the conflicting feedbacks from his "I don't owe you anything" statement on Wednesday, to Wike's request for refund of moneys spent by Rivers State Government on upgrade of federal roads, the President-elect said "Whatever you say about owing or no owing, I am very grateful to the man (Wike) who brought me here. He did not ask for personal commitment. He asked for a policy commitment that an incoming President has no authority to offer and approve.
"There can only be one President at a time. I cannot commit to expenditure on behalf of the outgoing President when my tenure has not started. Get educated, be informed, please."
Worry over my legacy projects — Wike
Expressing worry over the challenge with maintaining his numerous milestone projects after his exit from office, Governor Wike said, "I feel so bad that you built a structure as this, and those responsible for maintaining it make a mess of it when you come back in six months and you ask yourself why did I even have to build it.
"We lack maintenance culture. Just like when we handed over the Law School to the Council of Legal Education. The state government gave N400milion; to say put it in an account for maintenance of this structure. We provided revenue generating properties to make the school self sustaining.
"We never wanted a situation where they will make excuses, to say federal government has not released subventions or that the money released is too small. So we say let federal government pay you salaries, but take these incentives and ensure proper maintenance of the place. But I was told the other day there was no light, no water in the school. I can't understand our system."
Wike assured the State Chief Judge of a monthly maintenance allowance of N20million for the State Magistrate Court for the next one year, warning that he would not be happy with the authorities if he visits the court within the period and see the place unkempt.