UNILAG Assigns Researchers To Make A Bigger Effect.
4 min read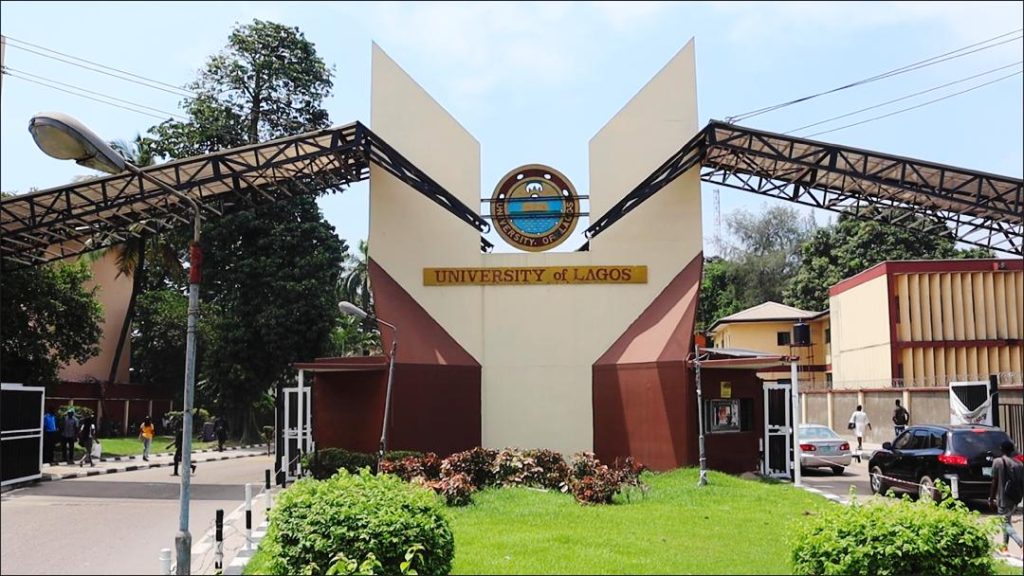 The University of Lagos (UNILAG) asked researchers to have a larger influence on the Sustainable Development Goals (SDGs) on Wednesday (SDGs).
Prof. Obinna Chukwu, the university's Deputy Vice-Chancellor for Management Services, made the announcement at a two-day workshop.
The event was co-organized by UNILAG and the International Research and Exchanges Board in Lagos.
"CO-creating a Research Communication Strategy for Greater Impact" is the workshop's theme.
If academics actually wish to be perceived as important in terms of addressing societal concerns, all study, according to Chukwu, must be relevant to society.
He said that a major way to achieve the impact would be through robust communication strategies.
"I will simply describe this interactive workshop as a welcome development in the sense that the University of Lagos is gradually moving toward a research-intensive hub," Chukwu said.
According to him, the outcomes of research should not end up only in academic publications.
"There is a very compelling need to disseminate research activities and outcomes to the general public.
"This workshop is indeed a wake-up call for us, researchers, to ensure that research we engage in should have that needed impact.
"When you do that, communicating such research outcomes becomes easier, as you can easily see the relevance of research; so overall, I think it is a huge step in the right direction," he said.
The deputy vice-chancellor said that he was happy that the university was deepening communication of research activities.
According to the official, effective research communication should go beyond issuing press releases.
"I can tell you that when research outputs are properly reported and the relevance of the report bears upon individuals, it goes a long way to drive more research activities that will not only be locally relevant but also globally significant.
"Here, in UNILAG, there is a deliberate policy for us to make the institution not only be a conventional university but also research-driven and entrepreneurial," Chukwu said.
Prof. Wellington Oyibo, also of UNILAG, said that the university was in dire need of partnership with the media for effective research communication.
"We know as researchers or an institution that we are in an ecosystem where the media is part of. What we are trying to bring out is the awareness that we must work together," he said.
Oyibo, UNILAG's Director of D. K. Olukoya Central Research Laboratory, said that there was a need for both researchers and media professionals to work together.
A panelist at the workshop, Mrs. Ijeoma Popoola, advised both researchers and journalists to guard against ambiguity in communicating research.
She urged a multi-media approach in communicating research, adding that the inclusion of pictures and videos of research activities would drive impact.
"Many news items compete for limited media space or time. Securing media space or time requires clarity of the message.
"Doing this will significantly increase impact.
" Also, the research should involve a major discovery. It must be something new or have a fresh angle to an existing situation.
"The impact the research will have in society should be played up.
"How the research will affect the society is important. The more the number of people likely to be impacted by research, the more chances it will have to secure media space and time," she said.
Popoola, a Deputy Editor-in-Chief at the News Agency of Nigeria (NAN), advised UNILAG and its researchers to involve journalists in their research activities from the onset.
According to her, this will enable the journalists to report the commencement of the studies, hindrances, such as funding, and other aspects of the study requiring publicity.
Popoola said that regular interactions between researchers and journalists were paramount to effective research communication.
She also called for the training of journalists on research reporting.
According to her,  an immersion programme on research reporting, for selected journalists, would enable them to learn research terminologies and be able to interpret them effectively to the general public.
Another panelist, Abigail Ogwezzy -Ndisika, a Professor of Mass Communication at UNILAG, said that the media should be involved from the start of every research activity.
She also urged effective implementation science which she said, involved various levels.
She said that research fund donors, those with technical support, as well as allies in the private sector, should be involved in research communication.
"It is a whole gamut. It is a whole component. I think we are beginning to get things right. We are beginning to look at the fact that implementation science is the way to go.
"The old method of just putting research outcomes on the shelves, putting them out for conferences, publishing them in scholarly journals and all of that, are counting numbers, but not every number counts.
" Where is the impact? What we are saying in effect is that every research we are doing in the university should be about SDGs."
According to the professor,  there are  17 SDGs and about 167 targets.
" There is no research that is being done that is not linked to any of these goals.
"By 2030, nations of the world will not be ruled by the number of researches done but the impacts of such researches," she said.
A Co-convener of the workshop, Mr. Bolarinwa Ajiboye, expressed delight at the turnout of participants and the robust conversation recorded.
He said that the university would continue to improve in its research activities by deploying necessary tools to support the efforts of researchers.
Mr Ajiboye also said that all hands were on deck to take the university to an enviable height and make it a research hub in Africa and the world at large. (NAN)