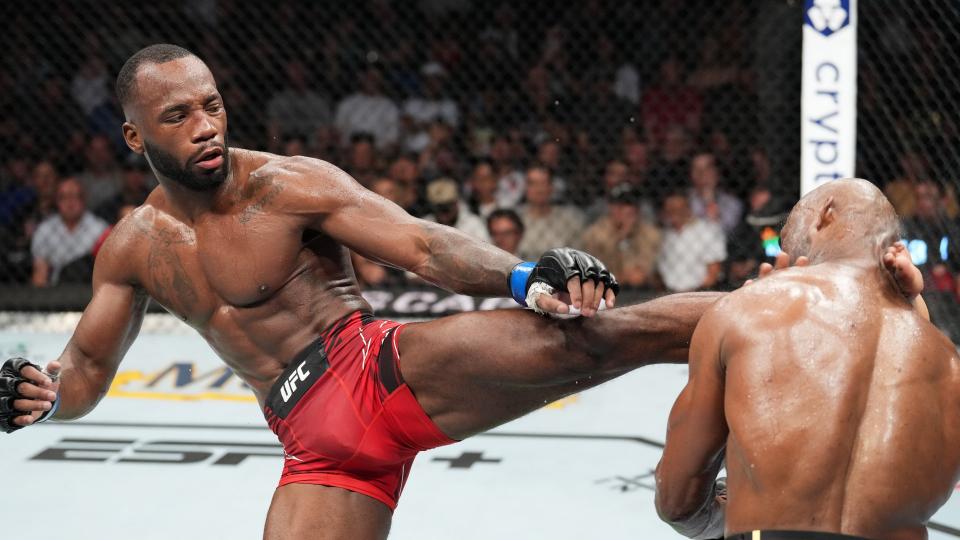 Leon Edwards on Sunday morning, delivered one of the most iconic moments in UFC history, as he knocked out Kamaru Usman with a head kick to dethrone the pound-for-pound No 1 welterweight champion.
With just one minute left on the clock, Edwards feinted forwards, drew Usman into a lean to his right where he was unceremoniously dispatched with a shin bone across the jaw.
Usman came around and mouthed: 'You've got to be kidding me'. It brings an end to his astonishing reign as champion and is the first taste of defeat in the UFC for him.
On becoming the new UFC welterweight champion, Edwards said, "I feel great. They all said I couldn't do it, they all said I couldn't do it. Look at me now.
"It doesn't matter. From the trenches. I'm built like this. I go until the final bell. Pound-for-pound, head shot, dead.
"I told you we could win a belt from the UK, now look at me. There is no pound-for-pound, the belt belongs to nobody.
"I told you, mum, I'd change our lives. World champion, world champion, look at me now. I was born in Jamaica with nothing. I lived in a wood shack with a zinc roof."