Tension as kidnappers return to Enugu-Ugwuogo Nike-Nsukka road
2 min read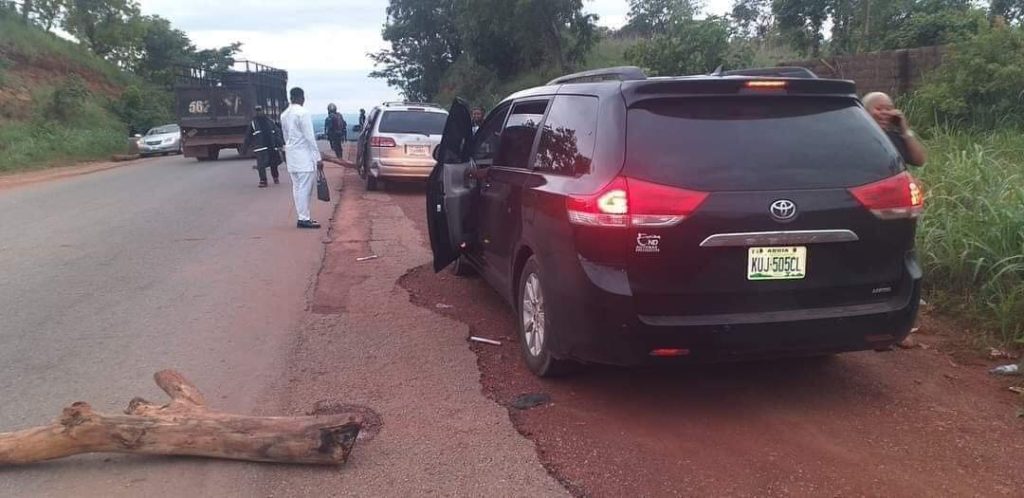 Fear has gripped commutters in Enugu State following the reported return of kidnappers to the Enugu-Ugwuogo-Nike-Nsukka road.
FTN gathered that late last year, kidnappers took over the road and abducted travellers on a daily basis.
The climax was the abduction of a former Secretary to the Enugu State Government, Dr Dan Shere, as well as some students of the University of Nigeria, Nsukka, UNN.
Security was then heightened along the road, with all the surrounding bushes cleared for visibility.
However, it has now been reported that the kidnappers are back, taking travellers hostage daily.
A Facebook user, Senator Chinjinkem Ugwuanyi, who narrated the latest development, wrote:
"They have started again @ Opi Nsukka -#Ugwuogo road yesterday and the day before yesterday….
"Two days ago they kidnapped people immediately after that #ApiOpi #Shrine along that express, almost close to that Army checkpoint in front of Samuel Maduka University and the kidnappers were even shooting and the Soldiers didn't even care about what was happening near them….
"One of our married sisters survived it 2 days ago by grace… Immediately they kidnapped her, took her inside the bush, she fainted. They allowed her to regain herself and went out to that express to kidnap more people. That was how she escaped. Her car was recovered yesterday morning.
"Yesterday again they repeated it…
"This always happens between 5-6-7 pm in the evening….
"Yesterday own, you can even see passengers stranded and police vehicles parked. They were also watching what was happening at the front too….
"Who knows if they will come out today to kidnap as usual….
"Authorities should take note because those bad eggs, both local and foreign bad eggs are back in the kidnapping business…."
When contacted, the Police Public Relations Officer, PPRO, Enugu State Command, DSP Daniel Ndukwe did not answer calls put across to him. He also did not respond to a text message sent to him.
Meanwhile, the fate of those abducted is still unknown as of the time of filing this report.