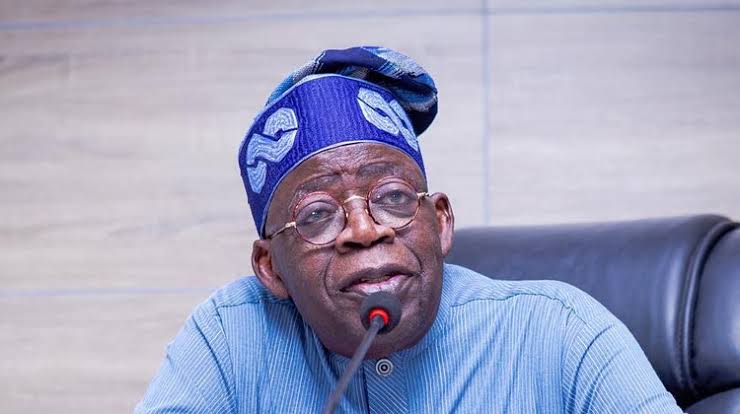 President Bola Tinubu yesterday in France disclosed that those who wrote his inaugural address on May 29 did not include petrol subsidy removal in it.
Tinubu said Dele Alake and Wale Edun left out the vexed issue of subsidy from the speech handed over to him for delivery on the occasion.
He spoke while meeting with Nigerians residing in France on the sidelines of the two-day financing climate pact summit which ended in Paris yesterday.
"He said; "And then, Wale Edun and co, we started debating, putting my speech together without the  question on subsidy. I got to the podium, I was possessed with courage and I said subsidy is gone."
He further discussed the decision to end the fuel subsidy, saying, "They thought it was a joke of the century until I called the NNPC. We are tired of feedings smugglers, making a few people rich, and subsidizing the next-door neighbor.
"I met with the president of Benin Republic, everybody is equal now, we are friends. We are conjoined twins joined by the hips, how we will separate each other is with this fuel subsidy. Let us see whether we will survive or not, but we are going to survive you."
"Making just a few smugglers rich. Some countries were bleaching us. Courage was missing. Sometimes I became an advocate of it. Remove this thing but God gave me the opportunity when I danced around, strategized with my team, we won the presidency. And the day I was declared the winner, I fell almost sick with joy."
Addressing potential protests, President Tinubu challenged the audience, asking, "Are you part of the jeun jeun? Do you want money increase in palliative, transportation? What are you protesting about? Are you sharing part of the subsidy? If you protest, I will join you and protest against. And they stopped, no protest."
President Tinubu highlighted the importance of saving money for future initiatives, stating, "Palliatives, we will get but we have to save the money in order to embark on palliatives."
Regarding the financial system,  Tinubu said the nation's financial system was rotting under suspended Governor of the Central Bank of Nigeria (CBN) Godwin Emefiele.
He said many Nigerians abroad were unable to send money to their relatives because of the multiple exchange rates, adding however that all that had become a thing of the past.
"Then the financial system was rotten. Few people making bags of our money and then you yourself, you stopped sending money home to our poor parents. Several windows… but that is gone now, is gone.
"The man is in the hands of authorities, something is being done about that, they will sort themselves out," he said.
President Tinubu expressed his concern on Nigeria's dependency on fossil fuels, saying, "How do I present my case for Nigeria whose dependency on fossil fuel is being challenged?"
He acknowledged the various challenges the country faces, including transportation, electricity, and infrastructure issues, stating, "I have transportation challenges, electricity challenges, infrastructural challenges just to name a few. And I have a giant elephant in the house. I let it out without bringing the house down. We are focused."
Emphasizing unity and economic justice, President Tinubu stated, "Nigeria belongs to all of us. Our diversity is an asset if we know how to use it for our prosperity. Born of the same father, in the same house except living in different rooms. We must promote unity, stability, and economic justice for every one of us."
President Tinubu addressed the citizens, regardless of their support during the elections, saying, "Whether you voted for me or you didn't vote for me, campaigned for me or you didn't campaign for me, I am your president. By the grace of God, I have to work on your behalf and make Nigeria a turning point for prosperity."
Expressing his determination, he added, "So your president is here. I dance for it and I have to continue to be prepared for it. The challenges are enormous, but do we have hope? Yes. With perseverance, determination, and persistence, we can achieve whatever we desire."
Drawing from his personal experiences abroad, Tinubu added, "It is clear to me, I know the road and I've been through what many of you have been through outside the country. I've been in America, in the UK, I have been a night guard, security, a doorman in America. But I have achieved my aim."