Singer Portable Makes Dramatic Entrance Too His Concert As He Arrives Stage In A Coffin (Video)
2 min read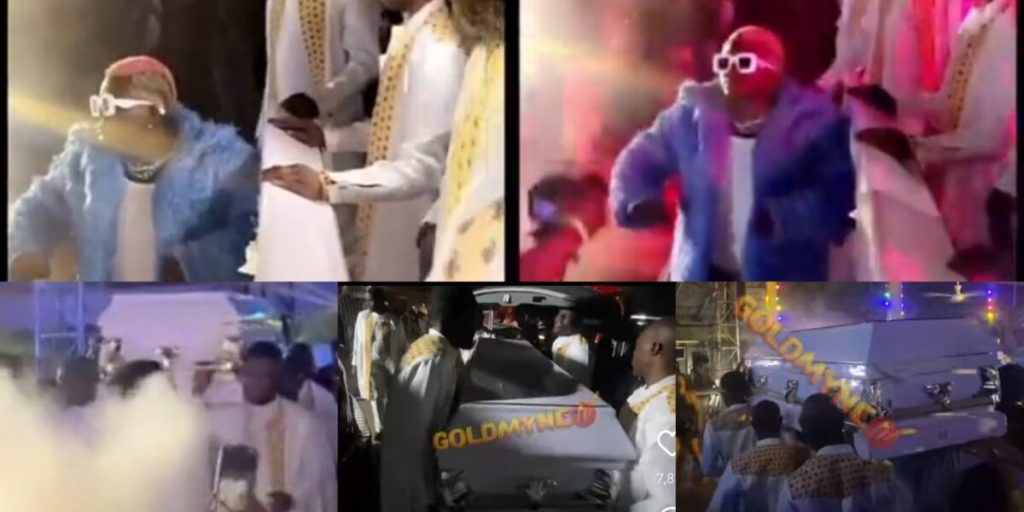 Controversial singer, Portable has once again gotten the internet talking with his dramatic entrance to his concert in a coffin.
The singer, on Wednesday night, December 28th held his Portable Live in Concert at African Shrine.
The highlight of the night was when the father of four arrived stage in a coffin. In the video, Portable could be seen entering a coffin as he was been transported to the stage .
The moment Portable arrived on stage in a coffin during his concertpic.twitter.com/JyAq73osuN

— YabaLeftOnline (@yabaleftonline) December 29, 2022
Portable entrance to his show hmmm
Coffin ⚰️ keh 😂😂 pic.twitter.com/SAUY3FqwY6

— Icecon ray (@Icecon_Ray) December 29, 2022
This isn't the first time, Portable is making his love for Coffins known.
Portable inks his face with coffin
Just weeks back, he stirred the internet when he tattooed a coffin on his face.
The Zazuu star while in was in Cyprus for his concert decided to get a different look as he opted for some new works of art on his face.
In a video shared via his Instagram page, Portable could be seen sitting on a chair while a White man gave him his desired drawings. One of the tattooes appears to be a casket on one side of his face and the inscription Ika of Africa on his forehead.
These come as additions to the already existing tattoos all over the crooner's body.
Captioning the post, he wrote: "ZAZUU IKA OF AFRICA. Actually best tattoo guy in Cyprus".