Singer Portable Disses Apostle Suleman In New Album Over Gunmen Attack (Video)
2 min read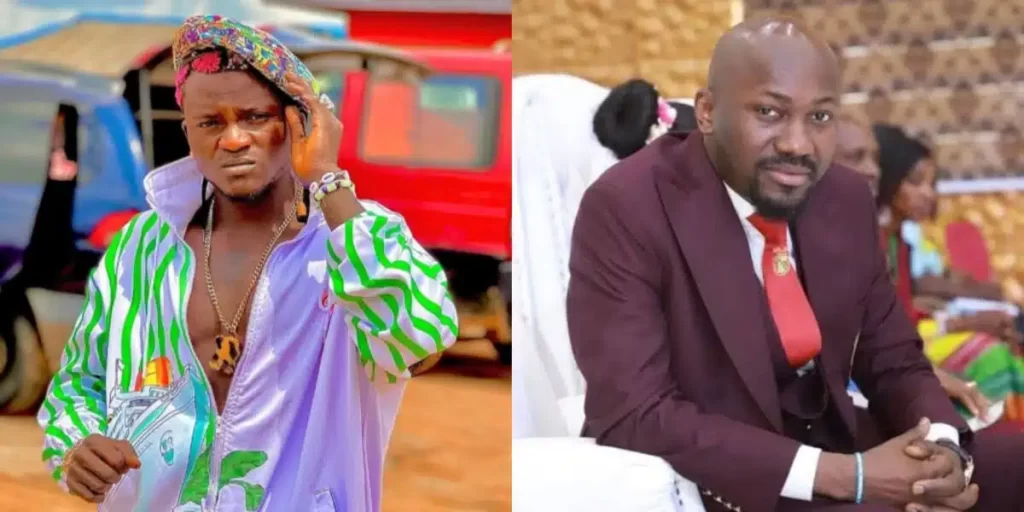 Fast rising singer, Habeeb Okikiola better known as Portable has released a new album dissing Apostle Suleman.
The song was a dig at the clergyman over his recent attack by unknown gunmen.
Society watch reported that the Senior Pastor and General Overseer of Omega Fire Ministries (OFM) International, Apostle Johnson Suleman, escaped unhurt as his convoy was attacked on Friday, October 21st .
The unknown gunmen ambushed his motorcade on Warake road in Auchi, Edo State.
No fewer than four policemen, one driver and a lady are confirmed dead.
Taking a swipe at him, Portable dedicated one of his song from his new album to the clergyman.
He noted how the General Overseer isn't ready to make heaven.
He called out the hypocrisy of how Apostle Suleman is using a bullet proof car to protect him and his family, but his church members are made to rely on Jesus.
Confirming the attack, Apostle Suleman stated that the incident was an assassination attempt.
He, however, vowed not to mention the names of those behind the attack.
He said, "There are things happening that I have been quiet about. Even if you are the most careless person on earth, you will not give yourself to so many scandals.
"There are things happening that people don't know even though one or two persons take advantage of it along the line. The reason I'm coming out to speak now is because they have done all that and discovered that I'm still moving on.
"They decided to make an attempt on my life. I just escaped an assassination attempt where seven people were killed. My car was attacked.
"The people who did this are expecting me to come out and mention their names but I won't do that. You can't kill me, my life is in the hand of God".