Numerous Pupils In The Enugu School Fire Escape Death.
2 min read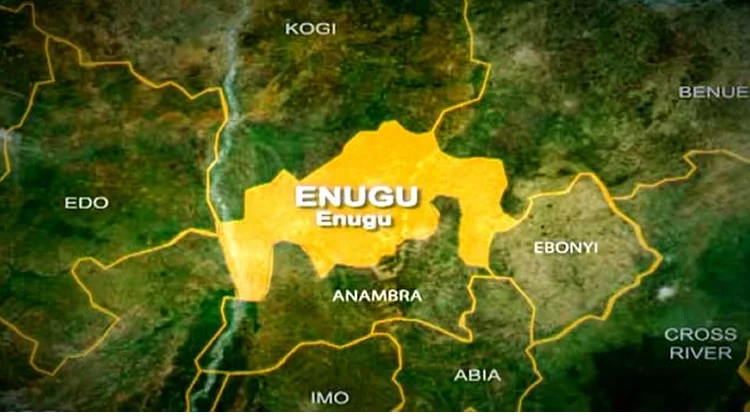 The female dormitory at the Peaceland College of Education in Enugu caught fire on Thursday, gutting some areas, yet hundreds of students narrowly avoided death.
In Enugu's Independence Layout, close to the well-known Nkpokiti junction, the institution is situated across from the Enugu State University of Science and Technology's Matured Students Program.
Many pupils are alleged to have suffered injuries as they ran off in various directions as chaos enveloped the area.
Contradictory   reports,meanwhile, exist for what started the fire.
While some claimed a power surge was to blame, another said a student left an electrical item on while they went to class.
Although there were no casualties in the fire, it was learned through certain college workers that the top floor's roofs, ceilings, windows, beddings, and other items valued about N30 million were all destroyed.
It was learned that the fire also damaged some student credentials, including certificates.
The entire hostel and adjacent classroom blocks would have been destroyed by the fire, according to some academics who talked to the correspondent on the condition of anonymity. One of the teachers claimed that the students' ND certificates and other credentials were lost after a fire broke out on the top floor of one of the main dormitory buildings.
"We were in our various classrooms when we suddenly heard the sound of an explosion, and when we rushed outside to find out, we noticed fire shooting out of one of the apartments in the hostel," said a student who gave her name as Chinwe Odo.
Some of us—particularly HND students—brought our OND certificates to school since we were informed that they would be verified by Abuja-based individuals. The fire destroyed those certificates.
A senior member of the college staff, who wished to remain anonymous, told journalists that the school had suffered significant damage.
Although there were no students in the room where the fire began, we believe that someone may have plugged in something and forgotten to turn it off.
Thus, we suffered significant losses. Many things up there, including the ceilings and the roofing. In actuality, we are unable to quantify the destruction. However, that fire actually caused us to lose property valued over N30 million.
The Enugu State Fire Service's men, however, are thanked. The workers claimed that if it weren't for them, the entire complex would have caught fire.
The school administration had not yet made a statement about the incident at the time this report was submitted.