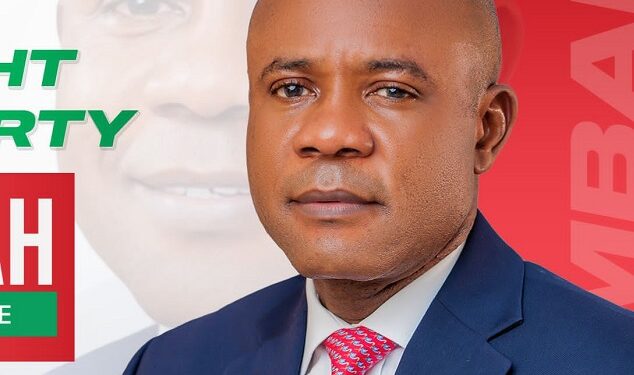 The Governor of Enugu State, Dr. Peter Mbah, has declared an end to sit-at-home in the state effective from Monday, June 5, 2023, saying such orders were restricting creativity, entrepreneurship, and productivity in the state.
He, however, expressed the government's readiness "to engage in dialogue with people, who have genuine grievances towards bringing lasting peace and security to Enugu State".
This was as he called on President Bola Tinubu to release Mazi Nnamdi Kanu to quicken the much-needed healing process in Nigeria.
Mbah made the declaration while listing out the decisions reached at the end of his first security council meeting with the heads of all the security agencies at the Government House, Enugu, on Thursday.
At the meeting, which also had the Deputy Governor, Barr. Ifeanyi Ossai, in attendance, the governor reminded the people of Enugu that he had hit the ground running on the day of his inauguration by signing three Executive Orders for the good governance of the state, including Executive Order 002 for the removal of "Unauthorised Street Barriers Across the State Within 100 Days".
"There is no time to waste. The clock has started ticking on the mandate you gave me and deliverables I promised," he reiterated.
"A time comes in the lives of a people when they must decide whether they genuinely want to move forward or remain stuck with the conditions of their underdevelopment.
"The creativity and sense of industry of Ndi Igbo are remarkable. Our DNA is wired with commercial and entrepreneurial prowess.
"If this is what we are known by, then it becomes inconsistent with reality that the spirit of entrepreneurship, commerce and creativity are killed every Monday in our land. Our restless spirit of industry abhors laxity and indolence.
"The idea behind sitting at home on Monday, the first working and business day of the week, is abominable and antithetical to greatness and the spirit of industry we profess to have inherited from our forebears. This cannot be us. Tufiakwa (God forbid). It does colossal damage to us", he further added.
Mbah reminded the people of the direct connection between his lofty promises he made to them and the vibrancy of commerce in the state.
"For us to transit from a public service economy to a private sector-driven one, we must free our markets from the shackles of restriction to commerce. If indeed we aspire and anticipate an influx of private sector practitioners and investors in Enugu State, we must know that this will not happen where the perception of us is that of unproductive people.
"Therefore, those that strike on Mondays, putting restrictions in the way of our Igbo spirit of creativity, cannot be our true representatives. In fact, they kill our spirit.
"We know that our land is a fertile ground for commerce. However, businesses, entrepreneurship and commerce require a vibrant workforce and big markets where they can flourish and make money.
"To this end, therefore, from Monday June 5, 2023, there will be no observance of any sit-at-home in all nooks and crannies of Enugu State.
"Government will enforce this with all the powers at its disposal.
"My charge to all of you – market men and women, the corporate world, industries, schools, civil servants, and all strata of workers in Enugu State is for us to take back our sense of industry, pride of place and re-enact our glorious past.
"By heeding this call, you would have set us on the path of actualising our mandate", he stated.
Mbah, however, said the release of Kanu was important to the healing of the country.
"I call on our newly sworn in president, President Bola Ahmed Tinubu, to consciously work towards the release of MazI Nnamdi Kanu. We believe that his release will expedite the healing process Nigeria needs at this time.
"It will also be a pointer to his administration's extension of brotherly hands of fellowship to Ndigbo", he concluded.