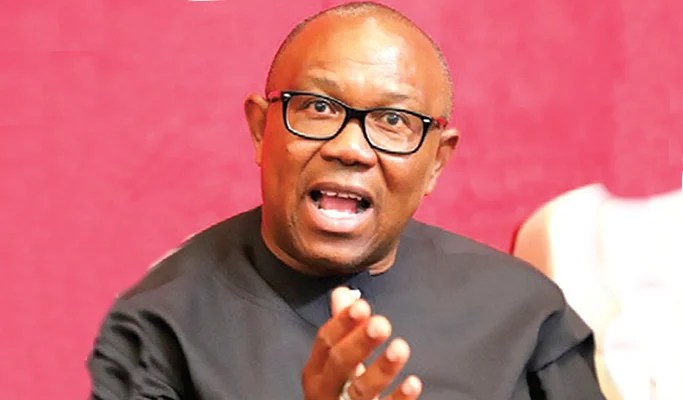 Labour Party's presidential candidate, Mr Peter Obi is confident of winning at the Presidential Election Tribunal despite inauguration of new presidency of Bola Tinubu today.
Tinubu was declared winner of the February 25th Presidential elections, but Mr Obi has questions as to whether the entire process was free and fair, and needs clarifications of the 25 percent of FCT which is to judge the winner.
Section 134(2)(b) of the 1999 Constitution (as amended) is clear and unambiguous, direct and simple.
To be declared Presidential winner, a candidate must secure at least 1/4th (25%) of votes cast in 2/3rd of the entire 36 States of Nigeria (that is in 24 states). Also, the candidate must also secure not less than 25% of the votes cast at the FCT.
Mr Obi speaking on a Twitter Space, Parallel Facts hosted by Emir Sirdam, believes that his mandate would be restored to him, even if his suit would now be against a seating president.
"This is what I can call sort of a family meeting. This is what we all are committed to, to change the situation of our country. We must remain on course.
We know how most of your are. Imagine what we're able to achieve within a year.
Right now, the tribunal is going on. I can't predict what the outcome would be. I want you all to be calm and law abiding. The God that we serve will see us through."
When asked about the situation of the tribunal case following Friday's multiple rulings that nullified suits brought against President-elect Bola Tinubu, Mr Obi said:
"Well, I won't say the actual position of our case file.
Number one the case of constitution clarification of 25% of the FCT
Another is the issue of INEC being able to show the infractions on the process.
I won't say what the decision of the court would be. It's not going to be easy as the judiciary itself is on trial.
All we're going to say is that we're committed to it and within the next one or there months, justice shall prevail.
The problem is all of us believe that after inauguration, it will be impossible to get justice. But I always keep reminding people that I've been through it many times. In the course of my life, I've had cases upturned with a seating governor up to three times.
When I won election in 2003, and someone else was declared winner before it was later upturned in 2006, there was a seating governor. I was impeached and someone else took over as Governor. Again, I was able to upturn my impeachment, when the court said I was wrongly impeached.
I came back and they conducted the election, and eventually, I was again, able to come back from that situation.
So for me really, it is a case where all we need is to go through it and believe in the rule of law that the law will prevail.
All that I can assure you in this process is that there would be no compromise.
So, I'm committed to it and I believe that all of us can stay in it."
Listen to full space here.