Late Ada Ameh Buried In Benue (Photos)
1 min read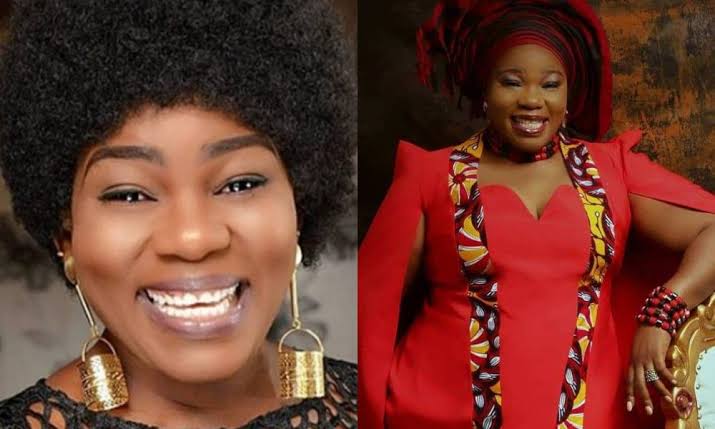 The remains of Nollywood actress, Ada Ameh have been buried in her hometown in Ogobia, Otukpo LGA of Benue State, amidst tears.
Society Watch recalls that Ada slumped and died on Sunday, 17th July, barely two years after the death of her only child Aladi Gods gift.
The burial ceremony started at about 11am on Friday following a church service which had the attendance of Benue state deputy governor, Engr Benson Abounu, Benue South Senator, Abba Moro and other prominent Idoma natives.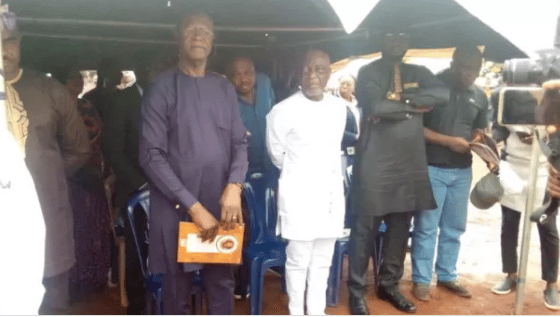 Her colleague, Charles Inojie, in the TV show, 'The Johnsons' shared a video from the late actress burial with the caption; "IT'S A WRAP FOR ADA AMEH. There lies a chip of us. Deadpan and ice-frozen. There lies a broken heritage. Wrapped in a funeral encasement
"In that airtight wooden bed. Is our naked truth. No matter the differences we nursed
You can never tell. How much of us is in them.
"There again is a grim call. A charge to everyone. That none is promised tomorrow.
"That we may live today as the best of days. We are spreading love beyond the bounds of our comfortable thresholds. Till the twilights dim on the hour not foretold.
"When the once sonorous symphony. Fades forever away. On the morbid horizons. Of life's curtain fall."