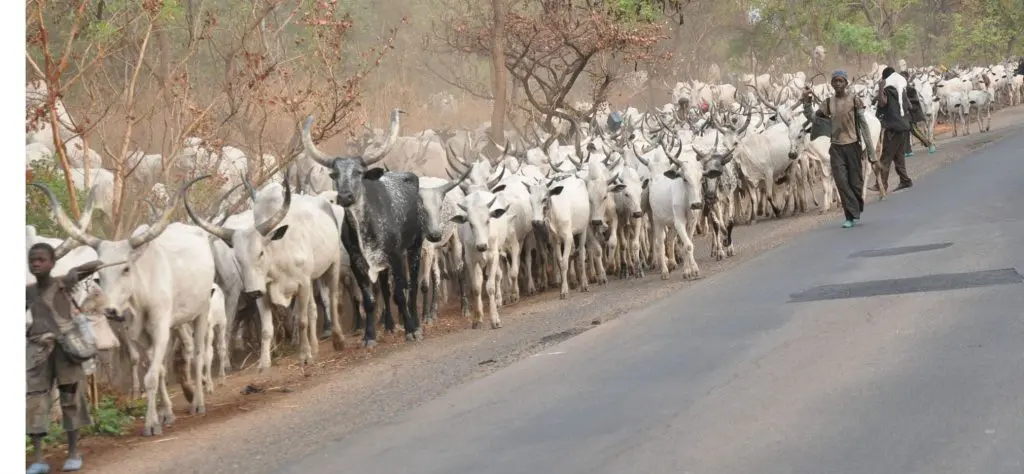 Cattle rearers in the country have accused President Muhamadu Buhari of letting them down on the security of their lives and properties throughout his tenure.
They claimed that Buhari, a cattle breeder himself, ought to have brought cattle breeders and farmers together with a view to finding an amicable solution to the persistent conflicts that had led to a huge loss of lives in virtually all states of the federation.
At a joint press conference on Thursday in Abuja, the cattle breeders expressed optimism that the incoming president, Asiwaju Bola Ahmed Tinubu, will restore peace between herders and farmers.
The joint press conference held under the umbrella of the Pastoralists Association of Nigeria (COPAN) was attended by the National President, Miyetti Allah Cattle Breeders Association of Nigeria (MACBAN), Dr Baba Othman Ngelzarma; President General, Fulbe Global Development and Rights Initiative (FGDRI), Dr Salim Musa Umar; and Vice President, Tabital Pulaaku International Nigeria Chapter, Alhaji Auwal A. Gonga.
Umar urged the incoming administration to look into the activities of security agents in charge of volatile areas and mandate them to do more to protect innocent people who are continuously harassed by criminal vigilantes and bandits.
COPAN called on security agencies to identify, arrest, and prosecute all those involved to serve as a deterrent to other criminally minded individuals.
While calling on elected officials at all levels of government to be responsive to factors that may escalate insecurity in the country, the coalition also urged pastoral communities in the states to exercise restraint in the face of the calamity that has befallen them.
Responding to questions, Gonga urged the incoming President, Asiwaju Bola Ahmed Tinubu, to establish the Federal Ministry of Pastoralist Affairs to manage issues around this aspect of the economy in line with global best practise as obtainable in most neighbouring countries and other ECOWAS member countries.
According to him, the ministry will be charged with the responsibility of harmonising and managing the affairs of both farmers and pastoralists instead of leaving it in the hands of security agencies, whom he accused of partiality.