Ex-Governor Fayose's Brother Drags Iyabo Ojo For Insulting Him Over 7k Pepper Soup (Video)
2 min read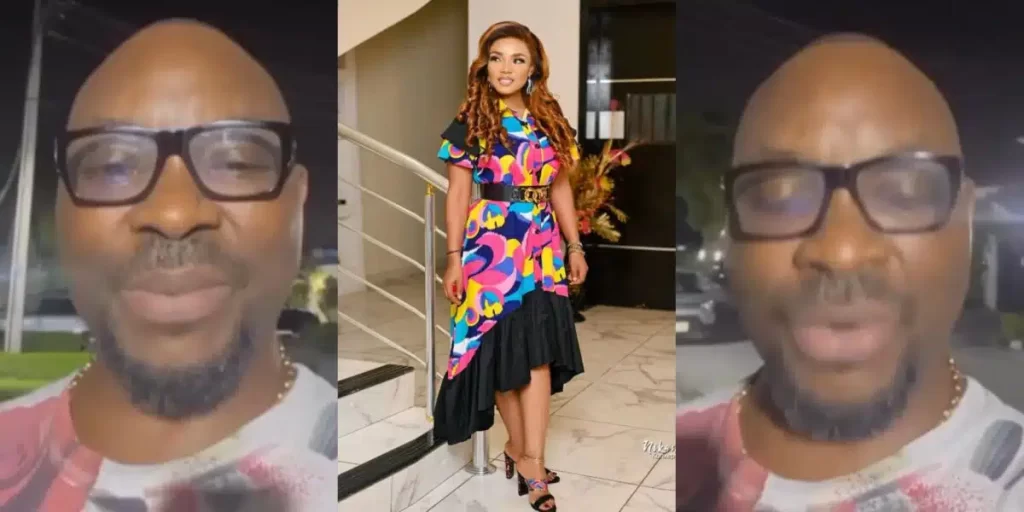 Brother to the former governor of Ekiti state Ayo Fayose has called out Nollywood actress, Iyabo Ojo for her poor business ethics.
Fayose's brother, Isaac, and the actress got into an altercation over the pepper soup bought from her restaurant, Abula spot.
He recounted how he spent N7k to buy peppersoup from her restaurant and was only served 3 bones.
Isaac revealed that he made a video of it and complained to his cousin and celebrity stylist, Toyin Lawani to caution Iyabo about the declining service of her restaurant.
However, his complains to Toyin didn't heed results on Iyabo, as she called to insult him.
Isaac claimed that the actress called him poor, hence, why he is asking for a second rounds.
"I bought peppersoup from Iyabo Ojo's restaurant in Lekki Phase 1 and they gave me 3 bones and I complained.
Iyabo Ojo started abusing me, she called me to abuse me, she said that I am looking for cheap popularity. Why will I do that because I did a video and sent it my cousin, Toyin Lawani to advise her friend that the service is going down.
I have been buying food from Iyabo for 1year and I have all my receipts here. Iyabo called me and started saying all things to me.
She said I am poor, that's why I'm asking for the second round".
This is coming as a surprise as Iyabo Ojo's celebrity friends have spoken about her one-of-a-kind personality.
Relationship expert Blessing Okoro, known as Blessing CEO, had attested to the good qualities of Nollywood actress Iyabo Ojo.
Blessing Okoro had surprised the mother of two in her house with an invite to her lounge.
The controversial relationship coach had launched her therapy lounge in Lagos on the 28th of August.
Sharing a video of her visit to the actress, Blessing Okoro praised Iyabo for having a warm personality.
She described Iyabo as a strong one with a great personality.
"Great personality and strong one at that Aunty @iyaboojofespris. Guess who 28th August we launch the first therapy lounge in Lagos. You don collect invite?? Oya dm"