Drama as Mr Ibu's wife, daughter fight over funds donated for his surgery
2 min read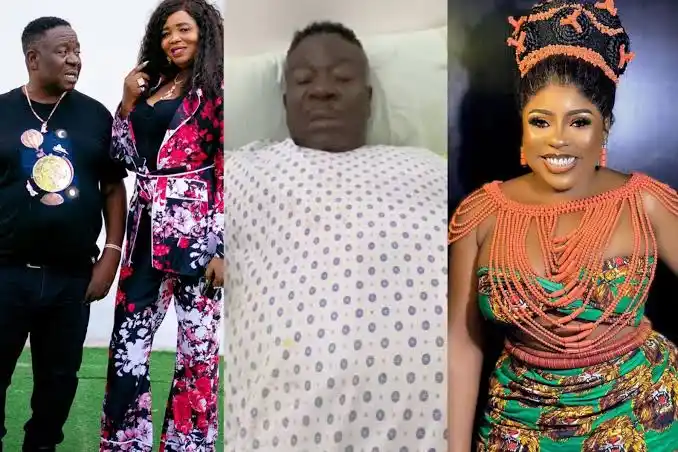 John Okafor, a well-known Nollywood actor who goes by Mr. Ibu, is presently involved in "two-font wars."
The actor, who suffers from a medical condition, recently had his leg amputated. The comedic actor is currently fighting to make sure he heals swiftly so he can keep doing what he does best—making his fans laugh.
A family conflict has also surfaced recently, with the actor's wife Stella Maris Okafor accusing her adopted daughter Jazmine of embezzling funds that kind-hearted Nigerians had given to the actress.
In response to such allegations, Stella refuted a rumor on her Instagram account that said she asked for money to be donated for Mr. Ibu's maintenance in order to purchase a car.
READ ALSO: BREAKING: Popular Nollywood actor, Mr Ibu's leg finally amputated
Furthermore, she accused Jazmine of being the one who planned the rumor. Stella clarified while pointing out that she is unable to access the humor merchant's primary bank account.
In a lengthy post, the actor's wife wrote in part, "Recently, there have been some malicious lies being peddled against me on social media as masterminded by Jazmine Chioma Okeke who wants to make me an outsider in my own home but God forbid. I will address Jazmine's excessive interference in my family affairs and other related matters when the time is right. For now, my husband's health is most important to me.
"The N1m donation they talked about was paid into my account on my husband's instruction (and in his presence) to offset some bills at the home front. I don't understand why Jazmine, a stranger should be dragging me over my family matter.
She further said, "I do not have access to the main Access bank account where people make donations. It is being secretly controlled by Jazmine yet she is cooking up all kinds of lies and propaganda against me to keep absolute control of that account. How she manipulated her way and took control of that account is a story for another day."