Davido Awards A Gifted Ghanaian Student A 5-Year Scholarship.
2 min read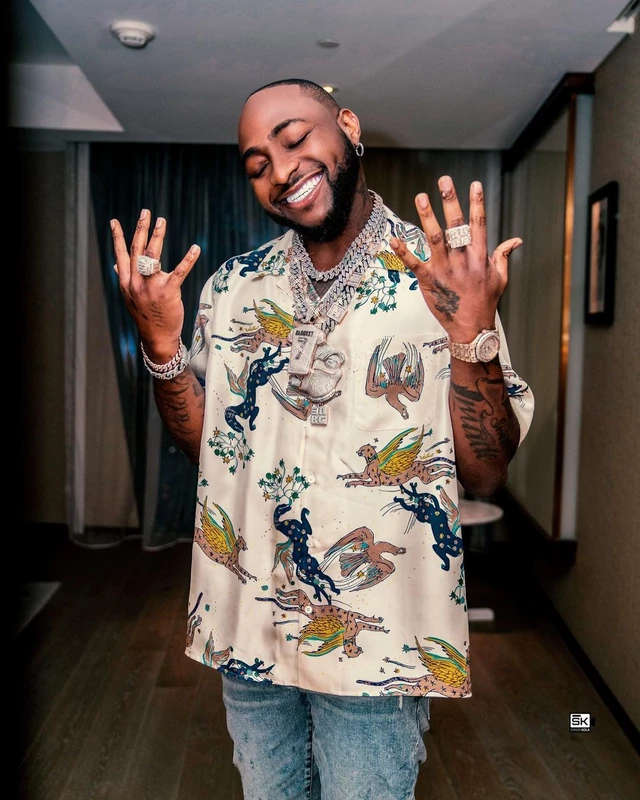 A Ghanaian student has been awarded a five-year scholarship at Adeleke University by David Adeleke, better known by his stage name Davido.
On Wednesday, June 22, 2022, the musician announced this on his Twitter account.

He tweeted "We have contacted Suleyman who lives in Ghana and he has been given a full 4/5 year scholarship to Adeleke university .. accommodation and allowance included! God bless y'all .. #wrblo,".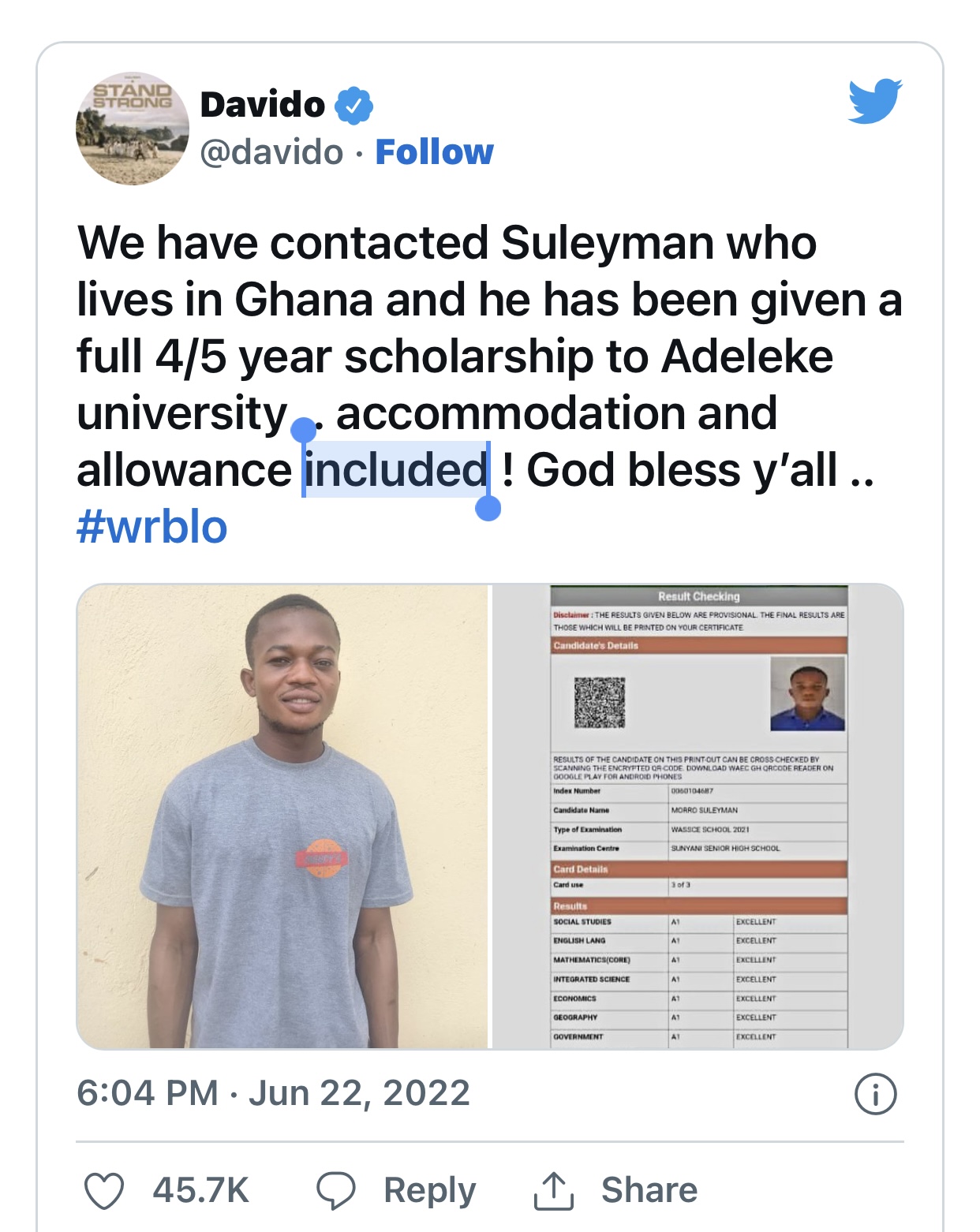 Hours before, someone tweeted about the young man's failure to continue his studies after receiving all As on his West African Examination Council exams (WAEC).
A tweet that went viral claimed that the young man's financial circumstances prevented him from continuing his schooling.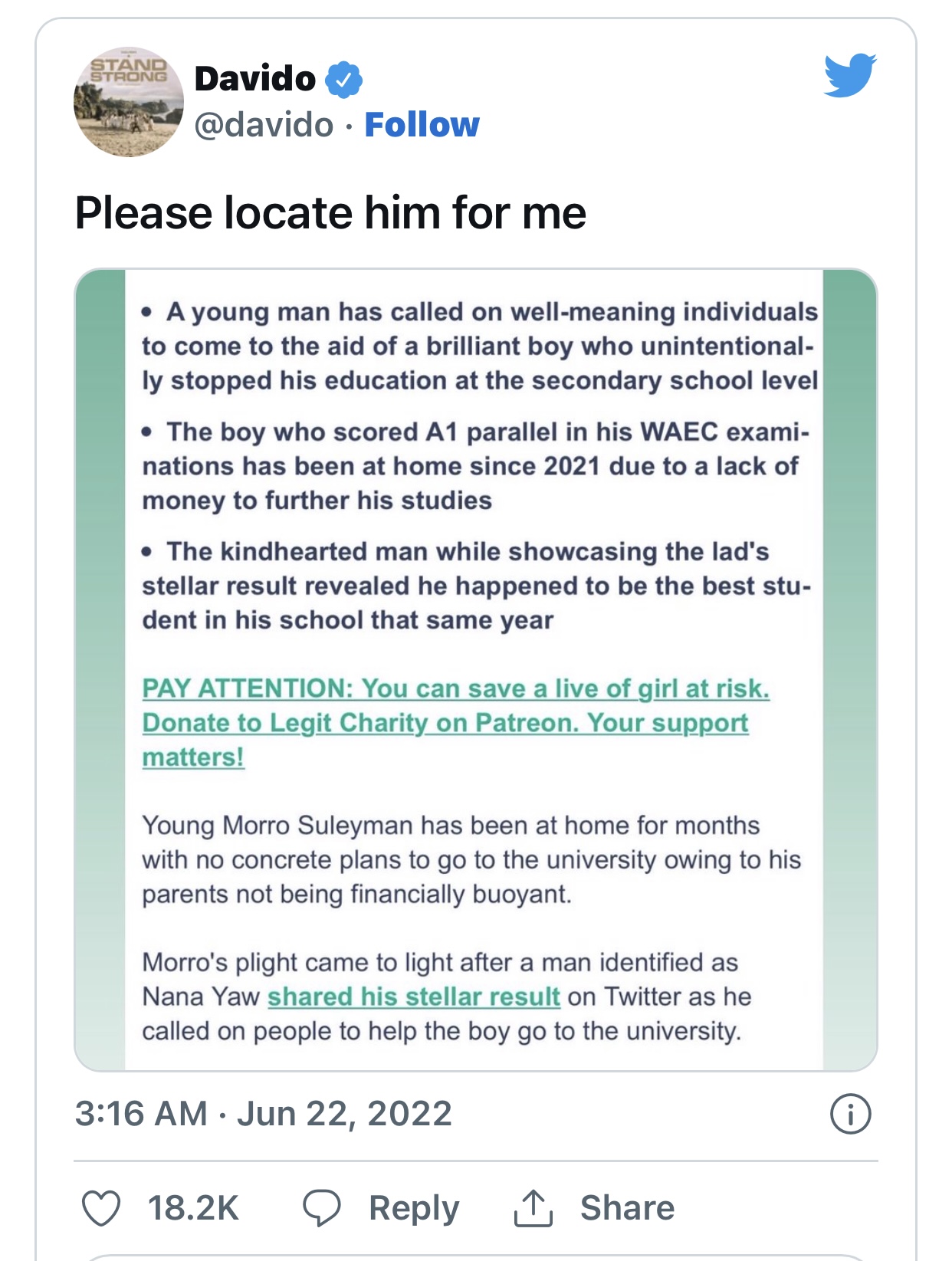 Davido went on Twitter to request the young man's contact information after the message gained popularity.
He stated that Suleyman will receive a full scholarship to attend the Adeleke University in Ede, which is run by Davido's father.
Davido has already provided cash for the education of poor students.His last made headlines for doing what he does best was in his birthday.
After sharing his account information on social media on his birthday in 2021, He raised N250M over the course of 72 hours and all of the funds were given to other orphanages across the nation by him.
The musician and father of three stated that one of his yearly objectives is to raise money as part of celebrations on his birthday.
He hoped that his coworkers and friends would still be willing to help him out.