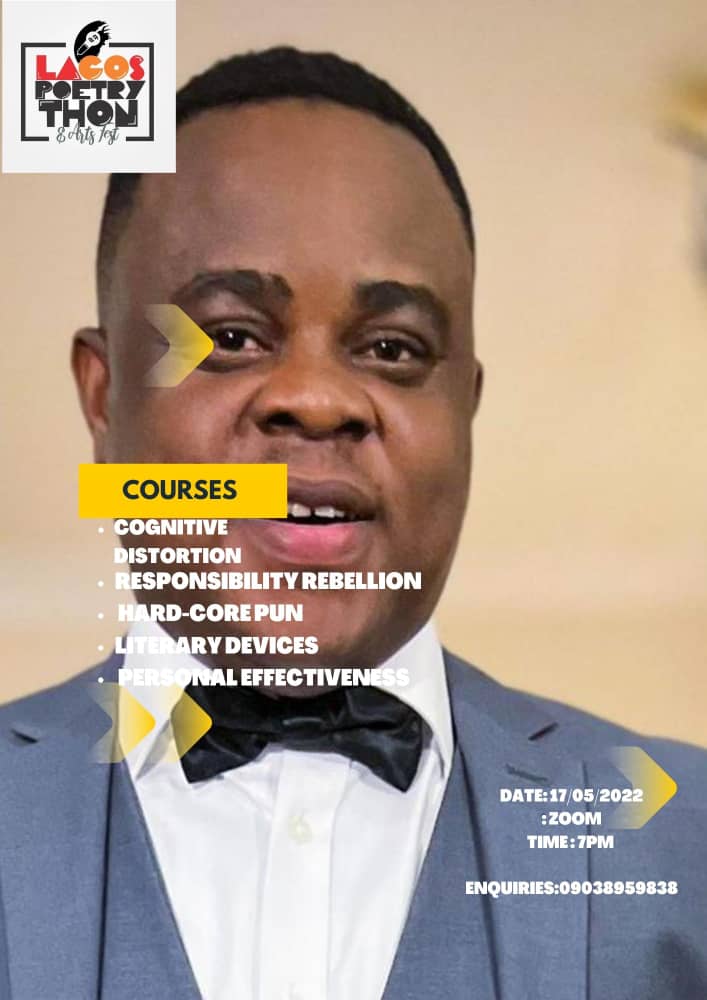 Benconews Publisher, Adeola Adeoti, A UK based journalist, troubadour and author, will be among few other speakers today at a Lagos Poetrython Academy, an oratory development training institute, founded by Taiwo Oloyede, a poet and award-winning writer.
The event, which is slated to take place today at 7pm on zoom will witnesses speakers from all facets of life with roots in poetry talking about personal development and art.
Adeola Adeoti has been scheduled to talk on Cognitive Distortions and how to overcome it.
Speaking ahead of the event, he said: "Cognitive Distortion is what affects most people today and that is why you see so many people unhappy today. But I'm more than happy that I've been giving the privilege to motivate people battling with it."
Adeoti is a passionate writer, author and journalist with 14 years of experience. He has worked with several newspapers including, National Mirror, Nigerian pilot, Newsstar, Global News, Top Celebrities Magazine among others.
Adeola is also the founder of the prominent online newspaper, benconews.com as well as the managing director of Triumphant Concept, a public relations firm that has helped built many brands in the entertainment and business sectors.
Adeola is a prominent member of Nigerian institute of public relations (NIPR) and a recipient of many awards.