Being A Celebrity Is A Whole Lot Of Money, Applaud Us For Doing It Well – BBNaija's Tacha Says
3 min read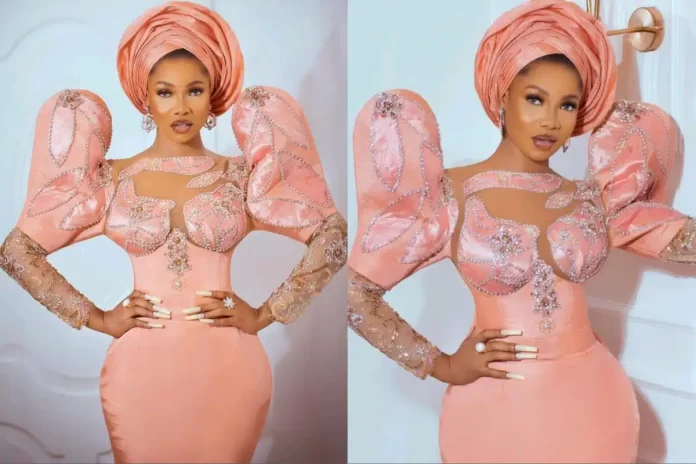 It is a known fact that being a celebrity comes with so many benefits and minimal disadvantages; in a twist to this, reality TV star, Natacha Akide, better known as Tacha has asked for an applause for being a celebrity.
Tacha took to her Instagram story to talk about how being a celebrity cost money and further asked that fans applaud them for doing it well.
"So you have not heard that being a celebrity is high maintenance. I am sorry but yes it is, it's a whole lot of money".
The 27-year-old also recalled how she was questioned by an immigration officer who asks her how long she stayed in Dubai, how much she has on her after she arrived in the UK and what Job she does.
She further noted that she laughs at celebrities who always try to impress people. Tacha noted that she would impress herself before anyone else.
"this confusion just reminded me of when I was at the airport and the immigration officer asked me "how long did you spend in Dubai?" And I said I spent a month and and couple of more days. She is like "What do you do?" I said influencer. The woman still dey confuse o! She's like "you were in Dubai for a month and you are in the UK. How much are you with in the UK?"
"Like she dey confuse like how? How is it possible that you are going to be in another man's country for that long. It's crazy, it is crazy. So when you see the celebrities you'll clap for them. It is a lot.
"That is why when I see the ones who try to impress all of you I laugh because I am going to impress myself first, because the rest of you can take care of yourselves".
Society watch recalls that Tacha reminded her colleagues that they can't compete with her because she's a woman of her own.
The Big Brother Naija Star via her verified Instagram page splashed photos of herself in an all white ensemble.
"You can't compete with me. I want YOU To win TOO! Sunshine mixed with a lil HURRICANE," she captioned the photos slide.
Tacha fumes as her appearance at Wakanda premiere cost me over N2million
Society watch reported that Tacha furiously clapped back at a fan who mocked her on Instagram for posting one too many photos of herself from the Wakanda movie premiere that was held over the weekend in Lagos.
The fan had queried her saying "We have seen enough of this outfit, once is enough, looking great though"; a statement that Tacha didn't find funny.
Tacha immediately responded with a breakdown of how much the whole look from hair styling to her shoes cost over N2million hence the reason she won't stop posting the photos."If you are not mad.
Photography cost N250, 000, Videographer cost N300,000, makeup and hair cost N200, 000, and the dress and styling cost N1.5million. Do your calculations, don't be stupid".