BBNaija's Gedoni And Khaffi Welcomes Second Child
2 min read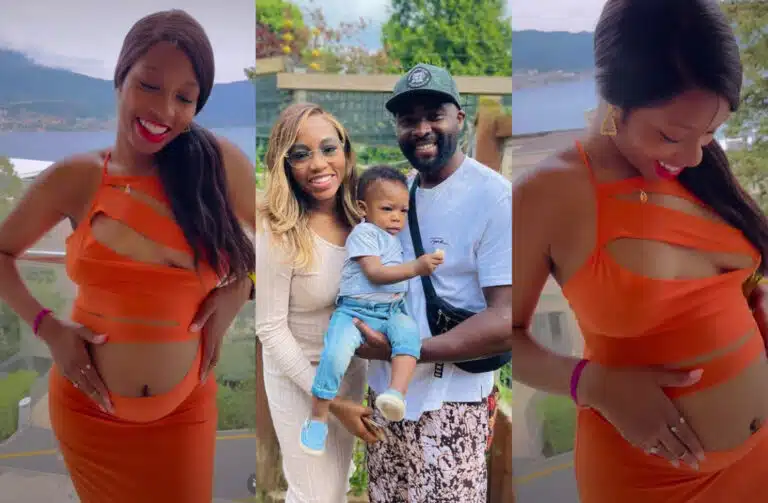 Congratulations are in order for former Big Brother Naija housemates Khafi Kareem and Gedoni Ekpata following the arrival of their second child.
The new mum, Khafi announced the arrival of their second baby in an Instagram post on her birthday on Thursday, November 3, by posting a postpartum video of herself.
She then asked her followers whether they noticed she had given birth.
"It's my birthday, notice anything?" Khafi asked.
Moments later, fellow celebrities and fans stormed the comment section of her post to congratulate and wish her a happy birthday.
British singer and songwriter Rachel Karr who also confirmed the birth of their baby congratulated her saying, "Happy birthday darling Khafi and congratulations. So happy for you."
A follower identified as Odinaka wrote: "Noticed you have given birth oo. Congratulations and happy birthday."
Khafi and Gedoni got engaged in December 2019 after meeting in the fourth season of the Big Brother Naija reality TV show.
The couple welcomed their first son Miracle in June last year.
They celebrated their third wedding anniversary on July 7, 2022.
Recall that the couple had kept the identity of their baby boy private until last year December when they revealed his face in a Christmas card in celebration of the holiday season.
In a postpartum disclosure, the 32-year-old mother of one, who is seen in a video with her husband and child sitting next to her, expressed her deep hurt at witnessing her husband go out with friends while she stayed at home by herself to care for their new baby and deal with all the postpartum issues.
The reality TV star revealed she had an intense feeling of resentment for her husband, Gedoni Ekpata after giving birth to their son.
She said: "I can't lie, the first week, or even maybe more than that, I actually had a strong resentment to you. I'm not just gonna lie.
"I was so hurt that I was doing this all by myself. And I think I was seeing you, going out having drinks with friends.
"And I was just thinking, "Gosh! I have just given birth and you were out there having drinks with people." It just felt very unfair. I just felt very upset."