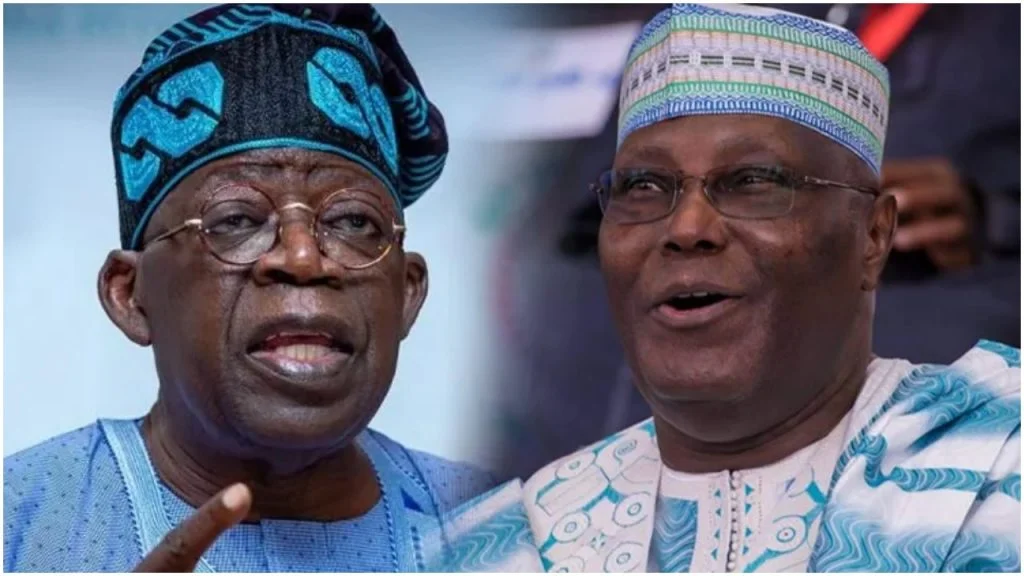 The All Progressives Congress, APC, presidential candidate, Bola Tinubu has said Governor Nyesom Wike of Rivers State was right about his comment that the Peoples Democratic Party, PDP, flagbearer, Atiku Abubakar lacks integrity.
Tinubu said Atiku has nothing to offer because he was part of the PDP's administration that plundered Nigeria's wealth.
Speaking in Kano during the APC campaign rally, Tinubu accused Atiku of deceiving Nigerians.
The APC flagbearer urged the people of the State not to be deceived by allowing the PDP to return to power under any guise.
According to Tinubu: "Neither Atiku nor his party can keep their promise. Tell me how they will keep their promise to the nation. No wonder their party is in tatters! Governor Wike was right when he talked about a lack of integrity, saying 'look at the man and his history.'
"We can make Nigeria better, safer, and more prosperous. We can educate our youth, feed our people and put an end to fear. We can do these things. We can move you forward.
"But the others cannot. They want to hold you back so that only they can move forward. They offer nothing but fake promises and easy answers that hold no water. All they can show you is how to hate your fellow Nigerian and reject your neighbour."
Wike has been against Atiku after he lost the PDP ticket to Atiku during the party's presidential primaries in 2022.
The governor accused Atiku of lacking integrity following his refusal to prevail on the PDP's National Chairman, Iyorchia Ayu to resign.
He and his group, G-5 accused Atiku of refusing to honour the rotational policy of the PDP.
Wike claimed that a particular region should not be allowed to produce PDP's National Chairman and the presidential candidate.