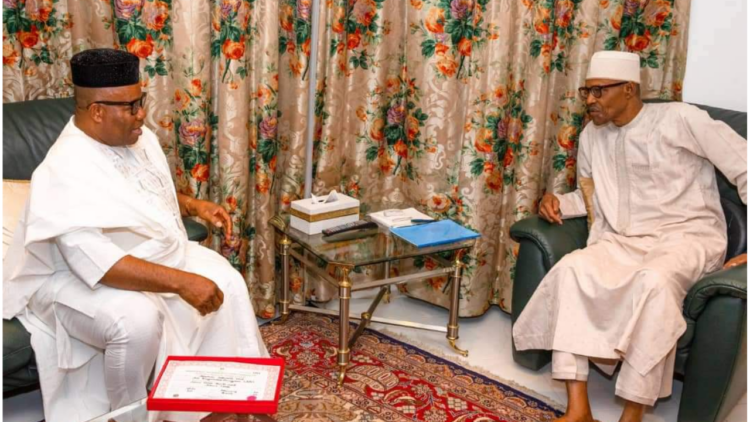 Former minister of Niger Delta Affairs and now senator-elect Godswill Akpabio has informed President Muhammadu Buhari of his intention to become the president of the 10th Senate.
Akpabio disclosed this after meeting with the president at the President Villa, Abuja, on Sunday.
According to him, as Senate president, he would work closely with the incoming  Bola Tinubu presidency to empower Nigerians, particularly the youth.
The senator-elect, who said besides visiting to inform the president of his intent to lead the next Senate, he also used the visit to express his appreciation to him for giving him the opportunity to serve as a minister in his administration.
When asked what his programme for Nigerians would be if he emerges president of the Senate, Akpabio said, "A lot of reforms, Akpabio is known as an uncommon transformer. Akpabio is known as a man who is results-oriented. You will recall that when I was a governor, I brought a lot of innovations to bear, infrastructurally, educationally, socially and otherwise and also in terms of human empowerment.